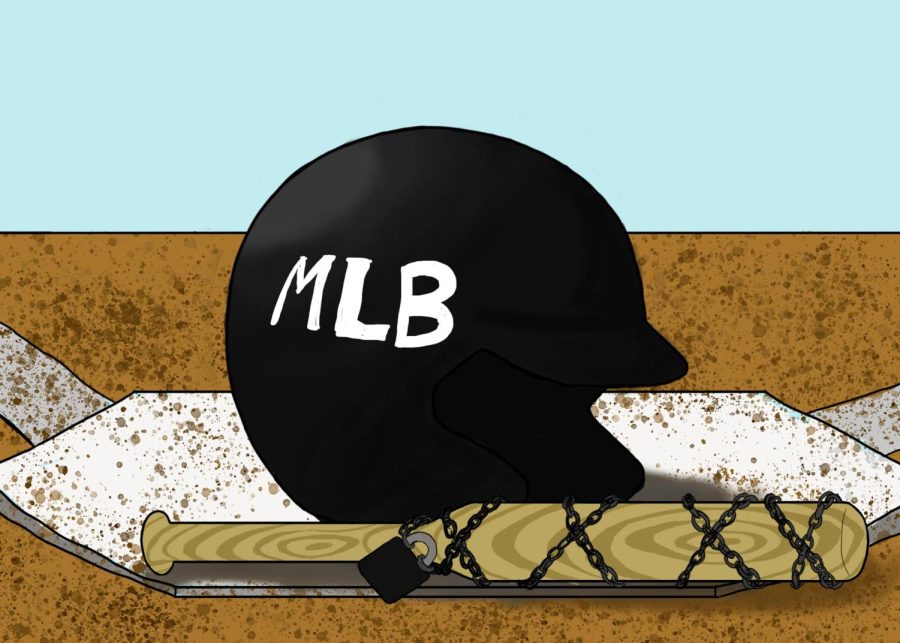 Bree Messenger
Major League Baseball owners and the Major League Baseball Players Association came to an agreement on March 12 after months of negotiation, allowing for spring training to start.
The CBT (Competitive Balance Tax) was the main contributor to the labor stoppage and minimum player salaries had a pivotal role in the negotiations. Fortunately, the union's executive board approved the deal with the 30 team representatives.
This new collective bargaining agreement entails a CBT starting at $230 million rising to $244 million over a five-year agreement. A new starting salary of $700,000 will rise to $780,000 on the fifth year of the deal including a $50 million pre-arbitration pool for younger athletes.
"Our union endured the second-longest work stoppage in its history to achieve significant progress in key areas that will improve not just current players' rights and benefits, but those of generations to come," MLBPA executive director Tony Clark said.
Though many fans are joyful that there will be a 2022 season, there are some players that disapprove of this whole situation. 
The MLBPA responded with their own statement: "The owner's decision to cancel additional games is completely unnecessary. Players want to play, and we cannot wait to get back on the field for the best fans in the world."
Ryan Getz, a RHP for the GHC Chargers had some words regarding the lockout as well.
 "I don't agree with the lockout because it ends up screwing over the players who are wondering if they'll even have a season this year," said Getz. "I know the lockout is over now, but during it, players couldn't get help from team doctors and any unsigned players couldn't get signed. I don't like the idea of that because they are trying their best to get into the league but the lockout stopped players from being able to do that."
Because of this, some of the league's highest-profile free agents were in limbo during the lockout, such as Jorge Soler, Joc Peterson and Eddie Rosario.
There were multiple financial changes through negotiations and there were also changes made on the field.
There will be a universal designated hitter, there will be 12 postseason games instead of 10 and there will be no more 163-game tiebreakers. In other words, no longer will two teams play to break a tie at the end of the season for the playoff standings.
Doubleheaders will return to nine innings each, and extra innings will no longer qualify for a runner to start the inning off at second base. 
The MLB also committed to playing more games in other countries such as the Dominican Republic, London, Mexico, Paris and Puerto Rico.
Also, the two series that were canceled due to the lockout will be made up by extending the season, playing on off days and with doubleheaders.
Though this lockout caused mixed emotions, the fans are surely excited for the 2022 season to roll out.