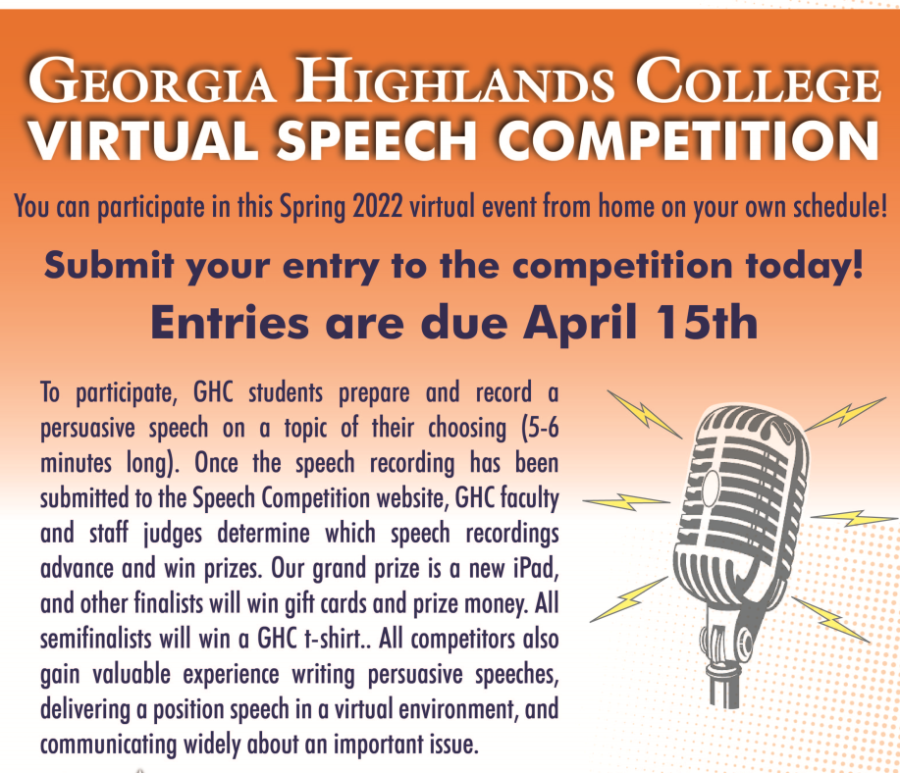 The twelfth annual GHC Public Speaking Competition continues on a virtual platform this spring. Students from all majors and campuses have entered and faculty judges are weighing in, but the student body can too.
Watch the five finalist speeches at the links below and vote for your favorite HERE by Wednesday, April 27 at 11:59 p.m.
Brisa Caldera

The Untold Truth

Christopher Swinton

Increase for All Americans

Lyzette Schott

New Tax Laws for Modern Day Churches

John Gordon Ulrich

Stop the Illegal Ivory Trade

Peri Bobb

Constitutional Carry

Sam Hudgins

Educators Need Specialized Training in Neurodivergent Students

Interested in the annual speech competition and participating in the future? Check out publicspeaking.highlands.edu for more information.