Health-conscious facial hair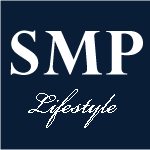 Most people know about No Shave November, an annual event during which men do not shave their faces at all for the full month of November, but who knows about Movember?
Movember is a global campaign to "raise vital awareness and funds for men's health issues, specifically prostate and testicular cancer initiatives," according to the official Movember website, movember.com.
Movember started in 2003 in Melbourne, Australia, and as of 2011 it has raised $299 million in funds from 1.9 million people to raise awareness of men's cancers.
The Mo Bros start on Nov. 1 with clean shaven faces, and then they only grow out their moustaches. The official website also offers a styling guide that tells men different ways to style their moustache
The main goals of Movember are "survivorship, awareness and education, prostate cancer research and influencing change in men's health," according to movember.com.
Survivorship pertains to helping men affected by cancer and their families by providing them with information so that they will know what they are dealing with and the best courses of action to take.
The efforts in awareness and education aim to help men and their families know about these cancers by providing information about how to prevent them and about getting tested.
Prostate cancer research is to help to find new treatment options and hopefully, a cure for prostate cancer.
Influencing change in men's health refers to helping men know that cancer can happen to anyone and men should make sure that they are aware of it.
Movember is a fun and entertaining way to raise awareness and support for prostate and testicular cancer.