Baseball, Softball now preparing for inaugural season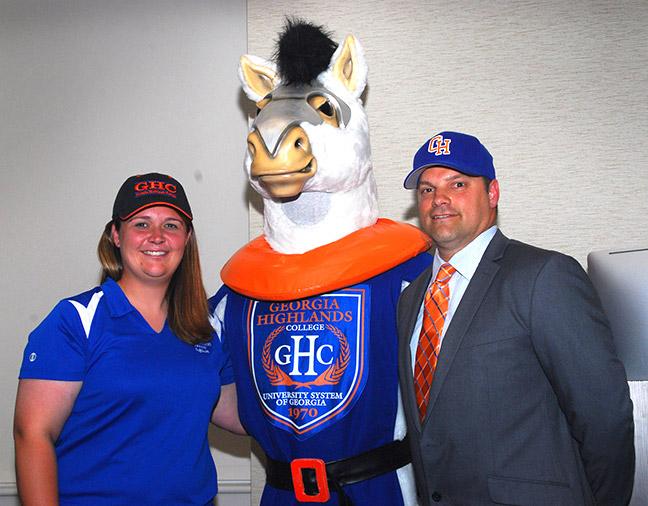 Georgia Highlands' softball and baseball programs are in their inaugural year.
Although the baseball team's first game isn't until February, softball is already in swing. The first softball game was Sep. 15, a doubleheader against Georgia State and Chipola College.
Head softball coach Melissa Wood is an accomplished player and coach. She played in Austria and helped coach the Junior National and National teams. She was also an assistant coach for a year at North Idaho before coming to GHC.
Her goals for this season are to have a competitive team. For the spring season, she hopes to make the national conference and play in the World Series.
She is most excited for their game against the Florida Gators, Oct. 20.
The team has a busy schedule, including one-on-one practices Tuesdays and Thursdays, and team practices Monday, Friday and Saturday.
Because the team members live together, they have formed a strong bond.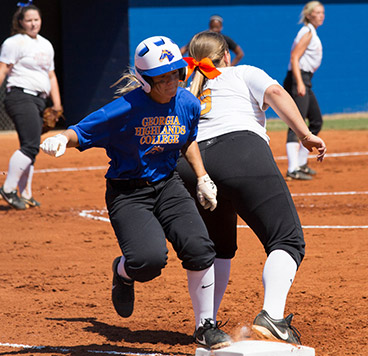 Kristin Mullis, catcher No. 2, said, "Twenty-one girls were brought together and expected to live and play together as a team. At first, it was difficult getting to know everyone, but the past few weeks have brought everyone closer together. We now trust each other and are willing to put everything on the line for a teammate. We are teammates, friends and most importantly, family."
Head baseball coach Michael Marra has coached for 20 years, 16 at the high school level and four at the junior college level in New York. He is excited to get out on the field and play a game.
He is optimistic about the upcoming spring season, saying that the team works hard every day and that the players want to leave a mark as an inaugural team.
Marra said that it is important for his team to compete on the field, in the classroom and in the community. The team works out five days a week, and lifts weights four days a week.
The team's first game is Feb. 2 against Cleveland State Community College.