Elwer overcomes injury to take the mound again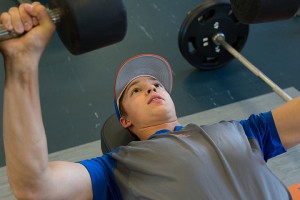 Tyler Elwer is a pitcher for the GHC baseball team; however, he did not come down an easy road.
Elwer started playing baseball at age five due to his father's love for the Cincinnati Reds. By going to many games and playing in the backyard, he grew to love the sport.
However, about two and a half years ago he was struck with an injury causing him to undergo Tommy John surgery. It is a surgery that is used to repair an injured elbow ligament, an injury hitting many baseball players.
After his surgery, he entered physical therapy for six months and then a throwing program. After a year away, he finally came back to the mound.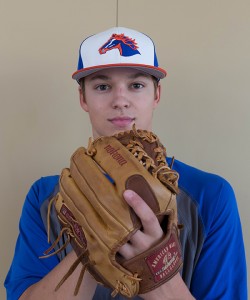 When the healing process was over, he decided to play for GHC. The decision came after realizing that he needed to strengthen his arm before playing at a four-year college level.
Elwer is a business administration major at GHC. Elwer said, "I chose business administration because I loved economics in high school. I liked learning about how businesses worked and how the economy is affected by them. I also would like to manage a business in my future."
Elwer says that playing team sports has taught him to overcome failure, since baseball is one sport in which failure is prevalent.