Go green and get coffee, hot chocolate or tea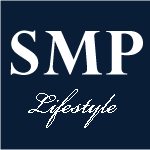 Green Highlands is a club at GHC that raises awareness for recycling and taking care of the environment. In fall of 2014, Green Highlands started selling coffee to help fund their events at GHC such as the America Recycles Day event and the upcoming Earth Day event.
Originally the club sold Chick-fil-a Chicken biscuits, but unfortunately this wasn't cost effective effort. So, coffee took the place of biscuits, but this didn't quite kick off either. The cost went from one dollar for a cup to fifty cents. Still, coffee wasn't quite as successful as needed.
Then Malika Jones, the Green Highlands president, got the idea to add hot chocolate and tea to the menu. The hot chocolate was a hit. People purchased more hot chocolate rather than coffee.
Jones also had the idea to show appreciation to regular customers with frequent customer cards! If students are a consistent visitor of the GHC coffee table, they will receive one of these cards that will get punched each time they buy a cup of coffee, hot chocolate, or tea. After the tenth punch they will get a free drink on the house.