The Georgia Highlands Floyd campus will be featured in the new ABC TV pilot "Kingmakers."
Sheila Jones, director of public relations and marketing, said, "We were excited to get the call from the local Camera Ready representative."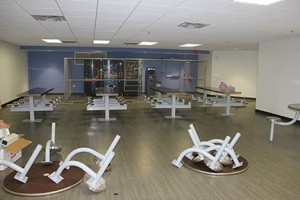 Jones said that the production company's scouts were interested in the lake as well as the facility for the pilot episode. They paid a total of $2,000 to film at the college.
Jay Beattie, executive producer of "Kingmakers," said, "We'll know in May if it will be picked up by ABC."
Sallie Patrick, creator and executive producer of the show, said "Kingmakers" is a "murder mystery" in which a man's sister gets murdered, and he goes undercover at an Ivy League college to investigate her death.
"I would compare it to 'Revenge' and maybe a little bit of 'Broadchurch'," said Patrick.
While the show is set in Massachusetts, Beattie said the pilot was shot "exclusively in Rome."
The "Kingmakers" crew filmed at Highlands over spring break on March 23.
The crew shot scenes on and around the lake, and the Floyd Game Room was used to recreate a women's prison. Beattie jokingly said, "I don't know what that says about your college being fit for a women's prison."
The show also had casting calls for locals to be extras during filming in downtown Rome and at Berry College. According to Beattie, several scenes were shot at Berry.
If the show is picked up by ABC, the first season will film during the summer, late June-early July. Beattie hopes to continue shooting around Rome but is unsure if that will be the case.
Jones said, "The TV and film industry is thriving in Georgia right now, and we are proud to have been chosen to be a small part of that."
She continued, "This project has the ability to, not only bring name recognition to GHC within and beyond the Northwest Georgia region, but also foster future partnerships within the growing film industry."