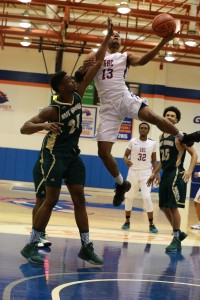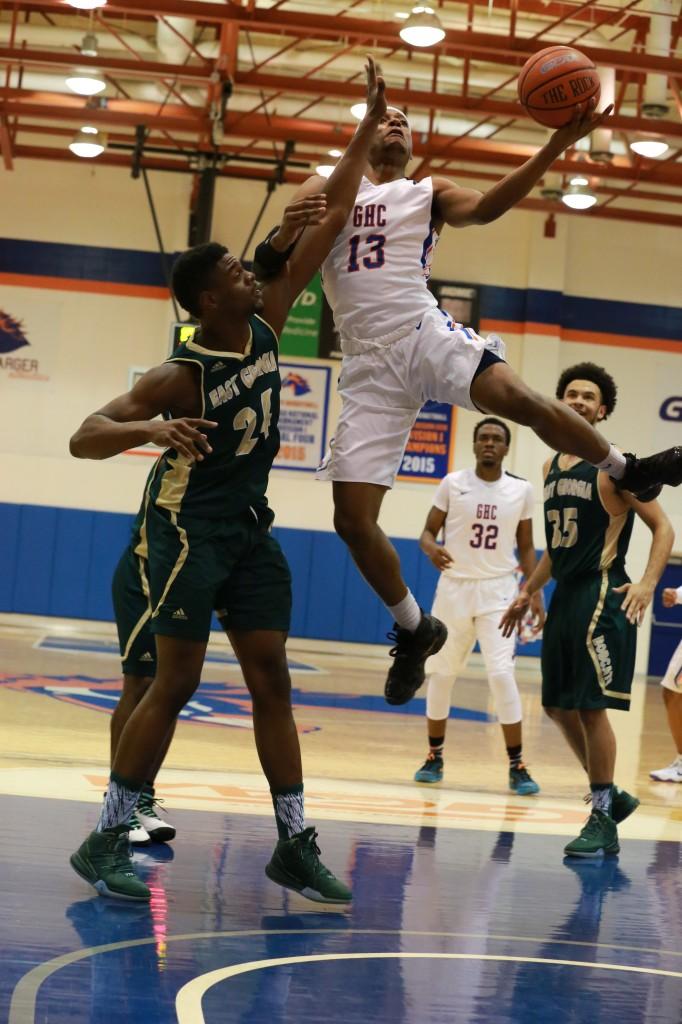 The Chargers won their first tournament game against East Georgia State with a final score of 104-95 on Tuesday, March 1.
The team was led by Tylik Evans scoring 26 points and Kyvon Davenport scoring 23 points. The Chargers finished the first half in the lead with 49 to 46, and were able to extend that lead into the final half.
Phil Gaffney, head coach of the men's basketball team and director of athletics, said, "It was one of our best games offensively, and one of our worst defensively." Kyvon Davenport shared this same thought and said the game "was one of our worst defense games."
This victory will lead the Chargers to host the NJCAA Final Four, with their next tournament game on Friday, March 4 against Chattahoochee Tech at 7:30 p.m.