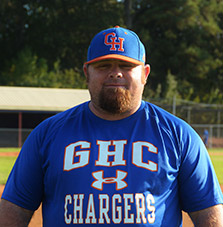 As Georgia Highlands students transition into a new school year, the Chargers baseball program transitions into a new era, with a new man at the helm of the program.
Danyel O'Neill, better known as Dash, departed from Chattahoochee Valley Community College to take the head baseball coaching position at Georgia Highlands.
Coming from "one of the top schools in the nation at Chattahoochee Valley," O'Neill believes that "the opportunity to have a nationally competitive program of great significance" in such a talent rich area was a job he couldn't pass up.
O'Neill said his 12 years' experience is what "set the stage" for his opportunity with the Chargers athletics program. Chattahoochee Valley made it to the College World Series the past three seasons.
The team O'Neill expects on the field this season will be playing "a different brand of baseball" than we've seen in the past. He also expects this season to put the Chargers in a position to contend for a conference championship.
The Chargers begin their season in with a three-game series against Sully Community College Feb. 5-7.