One Book Many Voices event features former and current GHC faculty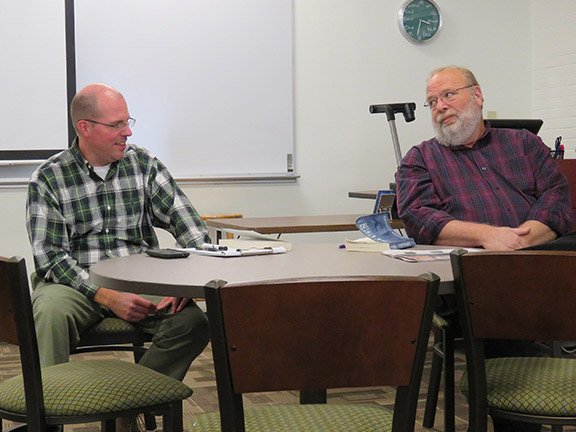 Raymond Atkins, author of "Sweetwater Blues," was the speaker for the 10th annual One Book Many Voices event.
On Oct. 27, the former GHC student and teacher preformed a reading of his works at the Historic Desoto Theatre.
The event started with a performance from the local band Little Country Giants, which featured GHC Assistant Professor of Art Russell Cook.
John Kwist, associate professor of English and a member of the One Book Many Voices committee, introduced Atkins with a quote from one of Atkins' own works that he had published in the Old Red Kimono when he attended GHC.
Atkins took the stage and read excerpts from his five existing books "The Front Porch Prophet," "Sorrow Wood," "Camp Redemption," "Sweetwater Blues" and "South of the Etowah."
After the reading, his books were sold by a representative of Dogwood Books while Atkins signed copies.
Prior to the One Book event, Atkins visited GHC to discuss "Sweetwater Blues" with faculty, staff and students.