Healthy eating during stressful times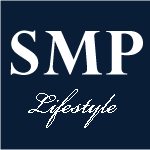 Stressful times do not just occur during mid-terms and finals week. Stress could come anytime there is a life change, ranging from the very simple to the traumatic.
It causes imbalances in our body that show up as headaches, insomnia or more serious imbalances that lead to disease.
Nutrition plays a larger role in handling stress than most of us are willing to admit or realize. Eating nutritious meals helps the body to relax and keeps bodily systems in balance.
When someone eats well, his or her metabolism, which involves all bodily systems, is getting what it needs to perform at peak levels. Balance, or homeostasis, is what the body seeks.
So you may ask, how can you keep yourself performing at peak levels? This can be done by choosing foods that provide energy and improve brainpower rather than foods that rob your body of energy, such as processed and sugar loaded foods.
Being a college student myself, I know how tough it can be to make healthy choices that fit within a tight budget, but it can be done.
Who says you can't have it all-taste, nutrition and inexpensive all wrapped into one? Nice hearty soups are cheap and nutritious, just like fully loaded grilled cheese paninis or sandwiches.
Also, smoothies are an excellent way to get veggies, and they taste delicious. A great food for on-the-go is a power- packed smoothie anytime.
Check out this tried and true recipe for Strawberry Oatmeal Breakfast Smoothie.
In a blender, combine 1 cup of milk, almond or skim,14 frozen strawberries, ½ cup rolled oats and 1 banana, broken into chunks.
Add ½ teaspoon vanilla extract or 1 ½ teaspoons sugar if desired.
Blend until smooth.