Campus Perspective on the First Amendment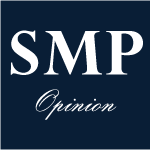 Most every Sunday, and often on other days, I find myself participating in worship and communion with God in a local meeting place with fellow believers.
I am not compelled by anything other than my own desire to share in the experience with others in the act of worship, prayer and meditation on the comprehension of God and understanding of His calling on my life.
It is a privilege that is mine and all others because of the First Amendment to the Constitution. It is not something that I consciously consider every week, but it is a precious right that I celebrate.
It is not prescribed that I share in this worship in any specific way. In fact, I often find myself out of step with the other congregants around me as to expression and belief.
As a campus minister employed by a local Christian agency, it is my privilege to spend time each week with the students at Georgia Highlands College in prayer and scripture study. We gather together from our own unique backgrounds with the common thread of faith to bind us. We search together for the truth of our purpose and meaning in relationship to God.
It is a free exchange of ideas and interpretations and encouragement that makes this time most refreshing. It is a freedom each of us possesses in mind and soul that is defended in this country by one of the greatest sentences ever written for the good of man, Amendment One of the U.S. Constitution.