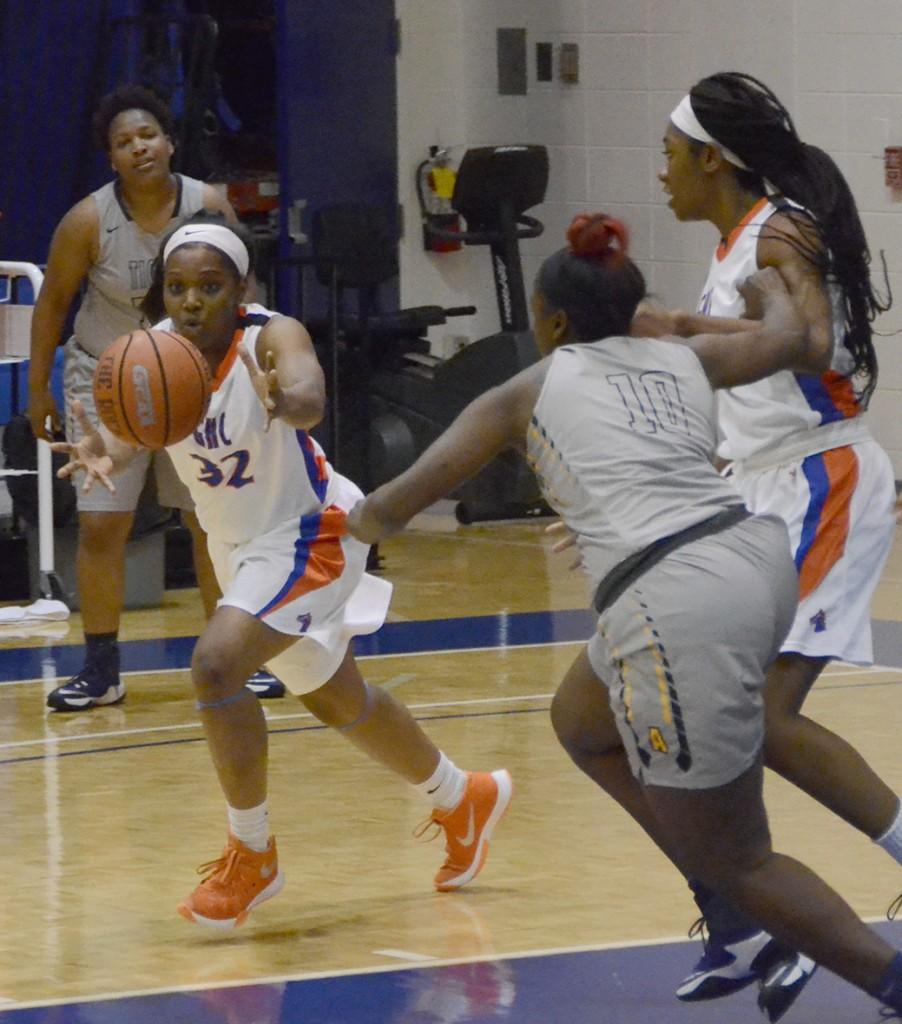 On Feb. 28, the Georgia Highlands College Lady Chargers women's basketball team defeated Andrew College 57-53 during the first round of the GCAA conference tournament.
The score stayed close during the duration of the game. At the half, the Lady Chargers were down 27-25. GHC did not start to take the lead until the end of the 3rd quarter. By the end of the 3rd, the score was 36-33 Georgia Highlands.
The Lady Chargers were led by Taylor Farley and Pam Diokpara the entire game. At the half, Diokpara had scored 9 points while Farley had 7 points.
By the end of the game, Farley had contributed 16 points for the GHC victory and Diokpara had 14 points and 10 rebounds. In addition, Kateryna Khomenko contributed 10 points for the win.
Brandan Harrell, head women's basketball coach, said, "We got off a little slow. We couldn't get things clicking off instantly, but we kept getting stops. In the end, we scored enough to win."
Farley, leading scorer, said that she "feels great" about her performance during this game. She said, "I tried to do what I had to do to keep the team going."
Since GHC won this game, they will now advance to the GCAA Final Four. The Final Four will be hosted by the highest seed, South Georgia Tech, in Americus, Ga. The Lady Chargers will face East Georgia State on Friday, March 3 at 5:30 p.m.
People who want to watch the game can livestream it at https://www.jockjive.com/gcaasports.html Stay tuned to the Six Mile Post at sixmilepost.com and on Twitter @6MilePost for updates.