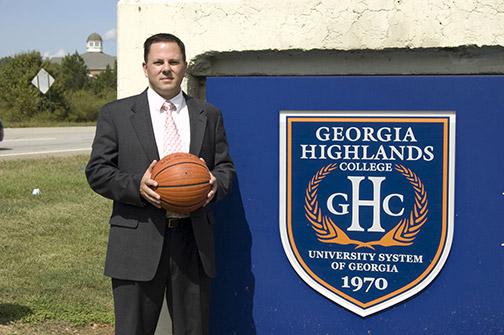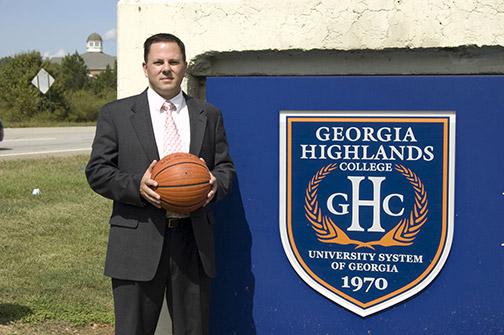 Georgia Highlands' men's basketball coach, Phil Gaffney, was named the GCAA Division 1 Coach of the Year.
On achieving such an honor, he said, "The Coach of the Year is really not just because I did a great job coaching."
Gaffney continued, "I have a great set of assistant coaches that do a great job in recruiting and helping our players get better every day," Gaffney said.
"We also got really great players as well," continued Gaffney.
"I really would love to tell you that it was because I did a great job coaching but, in all honesty, it is really a group effort," Gaffney said.
"J.J. Merritt, Greg Schiefen and John Williams do a great job preparing our guys and bringing in the guys by recruiting. They also do a great job working with our guys as well," Gaffney said.
"Usually the Coach of the Year is the coach who wins the most games and we have been fortunate to win the most games every year," Gaffney pointed out.
"In the end my name is on the award, but it is really an overall group effort," he said.
Gaffney led this year's men's basketball team to a 20-10 record and 13-3 in conference play.
He also led the Chargers to the playoffs but lost in the semifinals.