It is a true statement to say that the United States is a melting pot. Everyone has his or her own view about anything and everything.
People dislike others simply for identifying with a different political party than them. There are many things that can bring people together, but I've found that the fastest way to connect and come together is through sports.
The 1980 Olympic Games are a great example of this. When the underdog American hockey team took on the Soviet Union's "unbeatable" team, which had won the gold every year since 1964, the Americans won and shocked the world.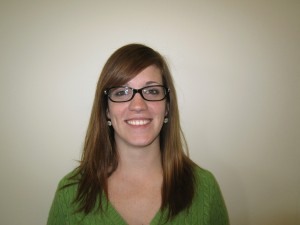 This game was quickly named, and will be forever remembered as, "Miracle on Ice." For that shining moment, we were not Republicans or Democrats. We were Americans.
This year, when the name-calling will be in full swing, the Summer Olympics are going to be taking place in London, England. Though the popularity of the Olympic Games has dwindled in the past, I hope that this year will be different.
I think now, more than ever, we need to remember what it's like to have pride in our country.
We need that moment where an entire nation stands still, holding its breath for one common goal. We need to remember how it feels to throw aside our party ties and put the importance of our country first.
Maybe it's silly of me to hope that simple games will help anything, but I feel that the adrenaline and emotion that happens during the Games will resonate throughout this great nation.
I am proud to be an American, and though I don't believe in a lot of what our government does, I do believe in this country.
I think many people are losing sight of hope, and I know that times are hard. However, I feel that nothing is more inspiring than the entire world coming together and setting aside all political agendas simply to take part in the Olympic Games, to continue a tradition that began in a time of legends and mythical beasts.
Can we not, then, set aside our beliefs as voters in order to save a country as grand as ours? As the founder of the modern Olympic Games, Pierre de Coubertin, once said, "The most important thing in the Olympic Games is not winning but taking part; the essential thing in life is not conquering but fighting well."
So, this summer as our athletes take center stage to make Americans proud, let's do our best to become a country that will make them proud.