GHC students share tips on transferring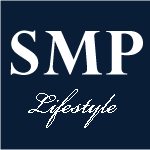 Many students use Georgia Highlands as a "first step" towards their future, college or career pathway.
Not only can GHC provide students with an affordable way of earning an associatesdegree (sometimes even a bachelor's), but it can also help decide where they go from here.There are many ways to move on from GHC, and the choice can differ from student to student.
Alex Beck, a GHC student, is graduating this semester. Beck decided to take some time to decide exactly what she wants to do with her life.
With this in mind, Beck said, "I don't want the loans that come with a bachelor's degree, until I'm certain I know the path I want to take."
Another student, Callie Johnson, is taking steps to transfer this next fall semester. She applied to the University of Georgia because she wants to be a veterinarian.
Although she has completed general core classes, she is now at the point where she can move on to a bachelor's. GHC gave Johnson the opportunity to continue her education while boosting her GPA. She hopes to take UGA's Avian Biology course and complete her education. One day, she wants to work with owls.
Already accepted to Georgia State University, Taylor Bates, a GHC student graduating with a chemistry associates degree in May, knew she wanted to continue on to another school. "I applied to GSU Jan. 1 and on Feb. 5 I received my acceptance letter," she said. Bates will transfer this summer semester and will be studying biology.
Bates said, "Make sure you're watching your preferred school's websites." She stresses how important it is to make sure students are keeping up with any deadline dates.
Whether it's taking time off, applying to a four-year college or transferring to a university, there is no wrong option for deciding on a path after GHC.
Although the choice is up to the student, deciding the best pathway is not always easy. To contact an adviser, students can visit https://sites.highlands.edu/advising/faculty-and-staff/. Any adviser will help with questions or concerns a student might have with moving on.