Alumni remember college days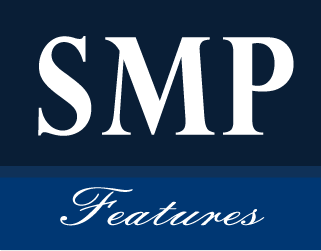 As GHC looks ahead to celebrating the school's 50 year anniversary this fall, those close to the school spend time reminiscing about their days on campus. Two former Six Mile Post editors, Sarah Lane and Pedro Zavala, recently shared a few memories of their time at GHC with the SMP staff.
Lane, former SMP assistant editor, is the first and only alumna of the school to attend and cover the Switzerland Curling Championship.
"I hope more students choose to get involved on campus and realize that your experiences are what you make them," Lane said. "I hope the college stays committed to providing excellent education at a low price."
"I loved my time at GHC, but it was definitely because I put in the effort to make real connections and got involved and I encourage all GHC students to do the same," said Lane.
Former SMP editor-in-chief and returning student, Pedro Zavala, said he recalled witnessing and covering a historic win for the college in 2013 — a basketball game where the Chargers beat Gordon Central for their first home win.
"We were all pumped up — all full of energy," Zavala said.
Zavala was also present when Brother 2 Brother started to become active.
Zavala said what he remembers most about GHC is that it is not as overwhelming as other institutions, but he does acknowledge the school's toughness. While he would like to see GHC reach the same level as other schools like Kennesaw State University, he would like for the homey atmosphere to remain.
Leave a Comment