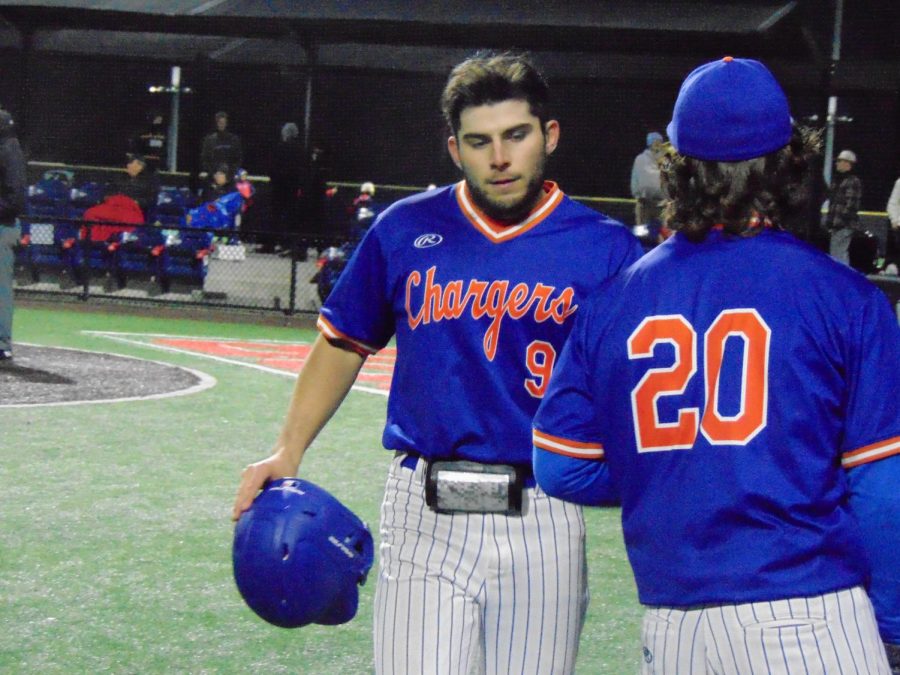 Photo by Brandon Dyer
The GHC baseball team sits at 13-1 so far this season, coming out of a doubleheader sweep against Point University in their most recent outing on February 22.
Coaching
Dash O'Neil returns as the Chargers head coach for his fifth year. O'Neil and his staff were off to a record start in the 2020 season, beginning 21-4. The season was cut short due to Covid-19.
O'Neil said, "[I] like to think that we are a pretty well balanced team and good on all sides of the ball."
Infield
The Chargers infield is led by sophomore, Trace Twardoski, who leads the team in doubles and runs. His .467 batting average is the second best on the team among players that have played all 12 of the Charger's games this season.
Sophomore, Palmer Sapp, has the highest batting average among the starting lineup at .481. Sapp also leads the team in triples, with three.
Freshman infielder, Brandon Prince, has seven hits but has been able to drive in 6 RBIs. Prince has stolen the most bases of the team with nine total.
Freshman catcher and first baseman, David Smith, has been able to rack up 18 RBIs and three home runs, the most on the team.
Outfield
Freshman, Connor Todaro, has been the highlight of the Chargers outfield this season. He leads all outfielders in the starting lineup in hits, runs, batting average and stolen bases.
Sophomore, Trenton Parker, has started eight games for the Chargers, getting six hits to date.
On the Mound
Head Coach Dash O'Neil said that the Chargers' starting pitching is their strength.
This season has already seen history with freshman pitcher, Johnny Dow, throwing the first no-hitter in Chargers' baseball history. Dow was awarded the NJCAA Player of the Week for his performance for the week of February 1. Dow led the NJCAA in wins last season with six.
Freshman pitcher, Chase Townsend, has the most innings pitched on the team, with 15.1 and the most wins with three. Townsend also has a 2.93 ERA.
Freshman, Ryan Suppa, has the second most innings pitched with 12.1.
Freshman pitcher, Ryan Getz, is the only pitcher aside from Dow that has pitched a complete game this season. He did so on February 2, against Bryan College, winning the game 13-0 and allowing only two hits in the contest.
The team has a 1.95 team ERA, which is the lowest of any Division 1 school that has played 12 games this season in NJCAA.
O'Neil said, "I think the biggest strength of this team is character. We have a lot of guys with it and they love to play, compete and they love each other."