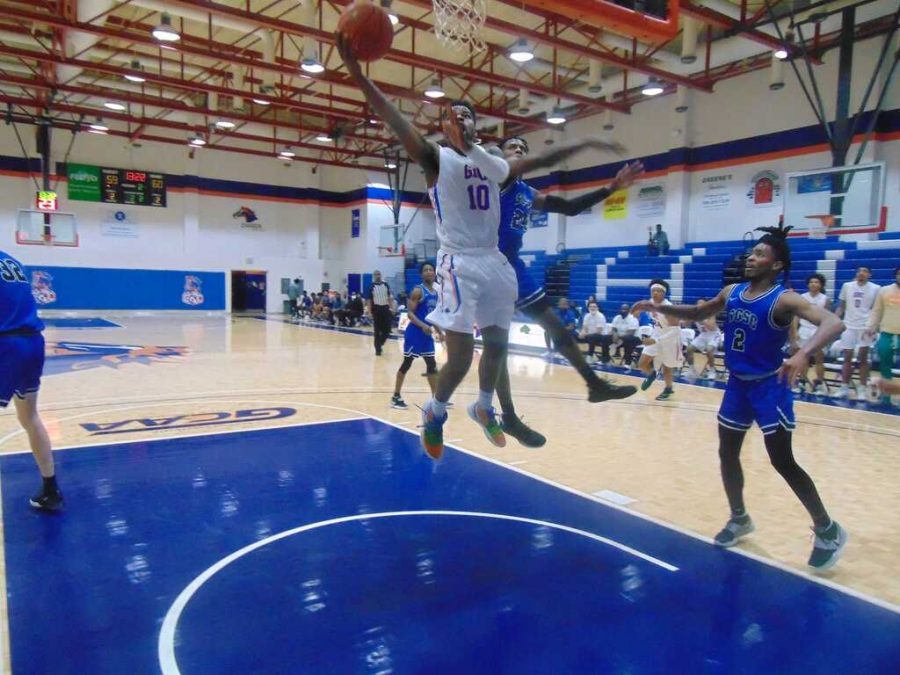 Photos by Brandon Dyer
During the home game on Feb. 24., men's Basketball Chargers score 51 points in the second half to pull away from South Georgia State College, defeating them 96-85.
Keandre Bowles led the team with 17 points. Bowles was able to grab four rebounds. T.J. Horton scored 16 points, while Langston Wilson put up another double-double.
The team shot 61 percent from three-point range, making 11 of their 18 shots from there.