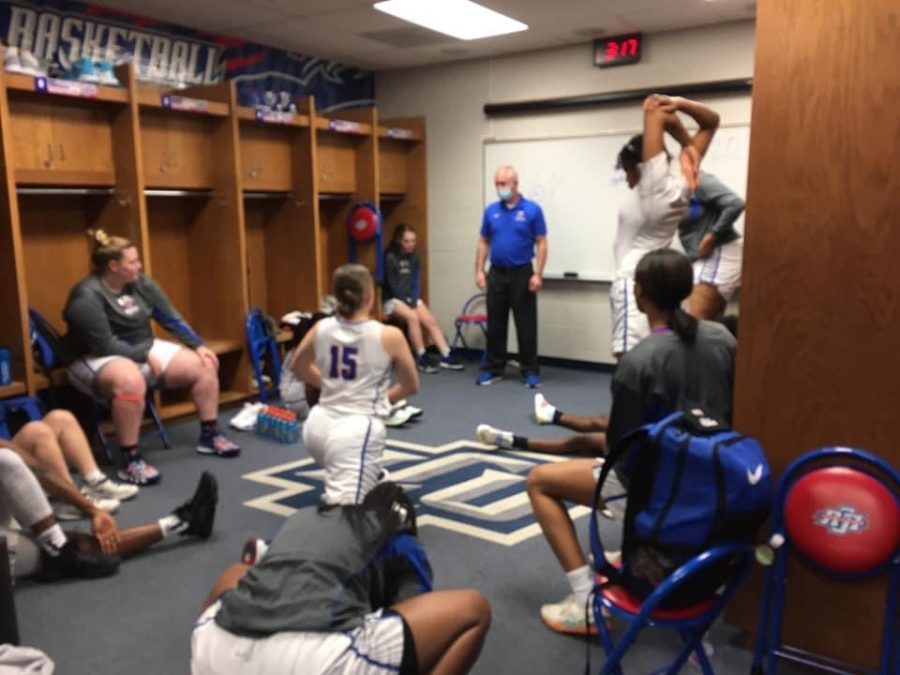 Photo contributed by Georgia Highlands College Athletics
Bringing home a 65-62 win against the Southern Idaho Golden Eagles in last night's NJCAA National Tournament game, the Lady Chargers Basketball team shows fans that this team isn't done yet.
What You Missed: The First Half
The scoring started late for both teams, with the Lady Chargers being outscored 16-13 at the end of the first quarter. The Lady Chargers shot just 27 percent from the field, making five of their 18 shots in the first quarter.
The Lady Chargers were able to score 21 points in the second quarter despite only making eight field goals in the quarter. They were able to get to the free throw line 15 times in the quarter, making 11 of them. At half, none of the Lady Chargers had made multiple field goals. Three players tied for the team lead in points, Jada Alston, Sasha Shishkina and Jashanti Simmons all having three points. The Lady Chargers went into halftime with a 34-32 lead.
After the Break
The offensive struggles for the Lady Chargers continued at the start of the second half, scoring only 12 points in the third quarter. Crystal Corley was the only player to score multiple field goals in the third quarter, scoring five points. With just one quarter remaining, the Lady Chargers trailed 49-46.
The fourth quarter was tight throughout. The game was tied 55-55 with just over four minutes left to play. It would be nearly two minutes before the Lady Chargers would score again, allowing Southern Idaho to build a seven-point lead before making another basket.
For the Win
Southern Idaho held a 62-55 lead with 2:36 remaining, but the Lady Chargers did not give up. They went on an 8-0 run over the next two minutes of the game, getting the lead back with 53 seconds remaining.
Sophomore forward, Rasheka Simmons, made two more free throws in the final minute to bring the Lady Chargers' lead to three points. Southern Idaho missed a 3-pointer at the buzzer, securing the Lady Chargers win.
Notable Players
Freshman guard, Jashanti Simmons, led the team in points, scoring 16. The only other starter to score in double digits was sophomore forward, Sasha Shishkina, who scored 11 points. While sophomore forward, O'Mariyah Tucker, only had six points, she also had ten rebounds.
The biggest help for the Lady Chargers came from the bench. Sophomore forwards, Rasheka Simmons and Crystal Corley, were able to combine for 22 points coming off the bench and combining for 10 rebounds.
The Lady Chargers will be in action again tomorrow night against South Plains College. Tip-off for the game is scheduled at 2 p.m.