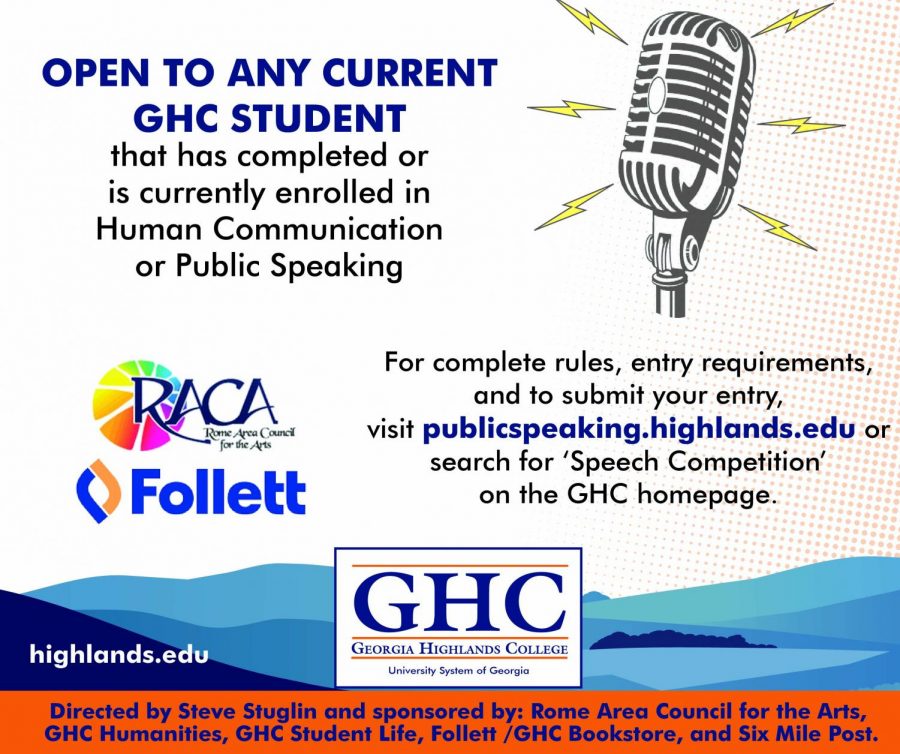 The eleventh annual GHC Public Speaking Competition continues on a virtual platform this spring. Students from all majors and campuses have entered and faculty judges are weighing in, but the student body can too. This year brought 58 entries, 30 semifinalists and five finalists.
Watch the five finalist speeches at the links below and vote for your favorite HERE by Wednesday, April 28 at 11:59 p.m.
Alec Morris
Financial Opportunities in the Stock Market

Amber Irene Cockrell
Mental Health Does not Define You, It Refines You

Abbie Barnette
Late Term Abortions

Amanda Slay
Why you Should Buy a Dog from an Animal Shelter

Maria Crespo
Plastics in the Environment

Interested in the annual speech competition and participating in the future? Check out publicspeaking.highlands.edu for more information.