GHC site at North Metro to close by Fall 2008
By Spencer Musick
[email protected]
Editor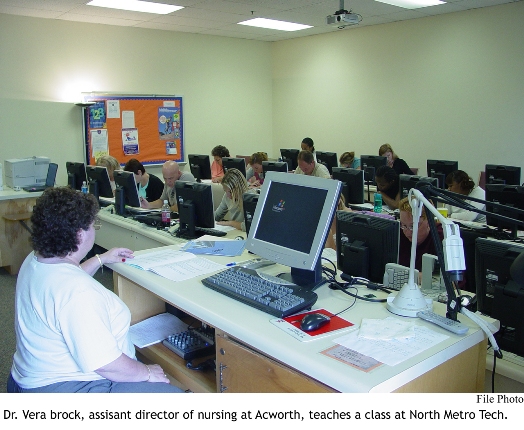 Dr. Randy Pierce, president of Georgia Highlands College, announced in a Jan. 17 email to the GHC employees that the "long standing collaboration" between GHC and North Metro Technical College in Acworth will be coming to an end.
This means that for the first time in almost 20 years, there will be no GHC classes offered at Acworth starting in fall semester 2008.
"This is really a function of the increased enrollment at NMTC," said Dr. Virginia Carson, vice president for academic affairs. According to Carson, NMTC has experienced increased enrollment in recent years.
According to Pierce's email, NMTC stated a need to "build additional classrooms" for GHC use. The email further stated that "there would be a cost involved per square footage assessment." Previously, GHC's contributions to the collaboration consisted of "in kind services."
"It is important to note that the cooperative degree programs will be unaffected by this change," Carson stated. A good example of how such a relationship works can been seen between GHC and Coosa Valley Technical College. "Although neither institution offers classes on site at the other, students can still participate in cooperative degree programs," Carson said.
The nursing program started by GHC at NMTC is expected to continue at another site. "Nothing is definite, but most likely, the nursing program at Acworth will be moved to Marietta," Carson said.
There are currently 463 students registered for classes at the GHC Acworth site at NMTC according to figures listed on the GHC intranet on Jan 18.