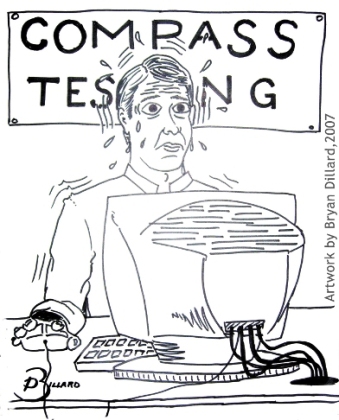 Every child left behind: testing our children to death
With presidential primary season in full swing yet again, all one who searches for a lethal dose of the empty rhetoric that pervades our nation's public discourse need do is turn on a television. Several hot button topics are being discussed amongst those competing for a chance to lead their respective parties to victory this November.
Sadly, the issue of education reform is seldom entertained in debates and town hall meetings. President Bush's No Child Left Behind act reaffirmed the federal government's policy of standards based education reform. Now, instead of teachers, local administrators and parents, Washington lawmakers have the privilege of deciding what these standards are and how they are to be imposed upon our nation's schools. Their answer to the quagmire of educational reform is to subject our children to sadistic amounts of standardized testing.
This reflects a trend that began in many parts of the country at the state level to use government designed standardized test scores as an indicator as to which schools, teachers and principals are underperforming.
This trend does not end at the high school level. To use Georgia as an example: new students at state colleges are placed by scores on a computer administered standardized test called the COMPASS. Students who may understand the material, but simply do not test well, have little to no recourse in the University System of Georgia. No alternative form of assessment is in place for students to take advantage of.
Student scores on these standardized tests speak for them selves. Cookie cutter, one size fits all tests do not work at the primary, secondary or post-secondary levels. Absurd amounts of standardized testing only give teachers a shorter amount of time to cover an impossibly large body of material.
No Child Left Behind is doing the opposite of its intended goal. Instead of ensuring that our children receive a quality education, we are depriving them of the same by forcing government standardized curricula on them and those who educate them.
As you walk into the voting booth, keep this issue in mind. Do you trust the federal government to educate your children?
---
This publication is the voice of the students on each GHC campus. As such, it requires input from the larger college community. Please, let us know what is on your minds. E-mail us at: [email protected]