GHSA state tourney benefits FC

By Kenard McCray
[email protected]
Staff Writer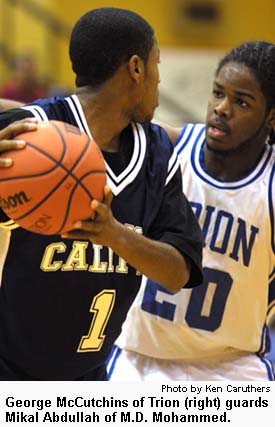 Crowds flocked to the Georgia Highlands College gym Feb. 27 - 28 and March 1 to cheer on their teams in the GHSA Class A State basketball tournament.
Hosting the annual Christmas and State high school basketball tournaments is a win-win situation for Georgia Highlands College.
"The tournaments are like a two fold for Georgia Highlands College," said David Mathis, director of the tournaments and FC intramural coordinator. Not only is hosting the tournaments a way to recruit high school students, but the funds from the tournaments are donated to the Georgia Highlands College Foundation.
Each year the college's part of the proceeds from the tournament is contracted at one set price. This year the set price is 20 percent of ticket sales.
The money Georgia Highlands College receives from ticket revenue goes towards general scholarships for non-traditional students.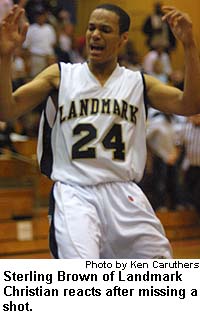 The Georgia Highlands College Non-traditional Scholarship is awarded biannually. To be eligible for the scholarship, students must be 25 years of age before Aug. 1 and must also have a GPA of 3.0 or greater.
Scholarship recipients are required to work as program volunteers under Judy Taylor, advancement officer at Georgia Highlands College, at least eight hours during the basketball tournaments to show appreciation for the scholarships they receive.
"The amount of money that Georgia Highlands College receives depends on how successful the local teams are, the more local teams the better the turn out," said Karen Porter, vice president of finance and administration. To help keep the cost of hosting the basketball tournaments down, Georgia Highlands College faculty and staff volunteer to help with the events.
In the past, the Health Physical Education and Recreation (HPER) Club sponsored the concession area. Now the teams' booster clubs run concessions. All the money each club receives goes to that particular club. According to Mathis, each booster club will rotate sponsors in the concession area to make it fair for each club.