Censorship lives in book bannings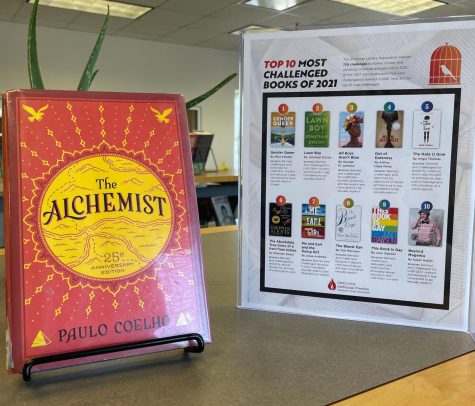 The 40th anniversary of Banned Books Week is returning Sept. 18 to Sept. 24, raising awareness for banned and challenged literature with the theme "Books Unite Us Censorship Divides Us." Awareness for these banned and challenged books take on new relevance and importance in light of the increase in challenges for books over the past year.
The Office for Intellectual Freedom (OIF) reported 156 challenges in 2020 to books and materials in university, school and local libraries. The number increased to 729 in just one year.
The American Library Association (ALA) cites the top three reasons for challenging books to be sexually explicit, offensive or unsuited to any age group.
In 2021, over 1,597 book challenges and removals occurred. These challenges heavily impacted Black and LGBTQIA+ books. The most challenged book of 2021 according to the OIF was "Gender Queer" by Maia Kobabe.
"I once felt that public colleges were immune from this, but currently state college professors in Florida are being restricted as to what they can and cannot teach," Frank Minor, GHC English professor, said.
Restrictions in education have been on the rise politically. The recent passing of the Florida "Don't Say Gay" bill is just one example of the restraints being placed on educators and the information made accessible within the education system.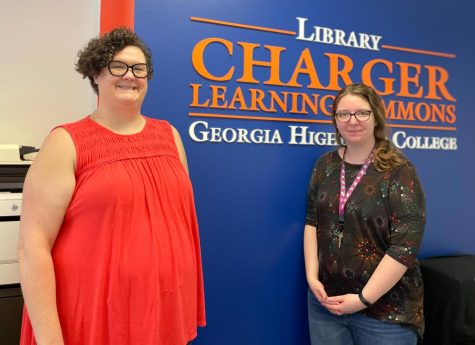 Organizations like the ALA seek to promote the freedom and accessibility of sharing and reading opinions from different viewpoints, even if they are unpopular. 
"College is the time to read things that might get you to re-examine your beliefs and opinions and to see that not everyone had the same experience," Minor said.
English professor Nancy Applegate shared a story of how the GHC literary magazine "The Old Red Kimono" ran an issue related to censorship.
The magazine featured a black cover that read "redacted" and the staff of the magazine continued by redacting parts of their biographies. 
According to Applegate, the result was "hilarious and highlighted the paradox of textual redaction and book banning: When you restrict what people can read, you only make them more curious about what they're missing."
This year, GHC libraries are taking part in Banned Books Week by displaying banned and challenged books from Sept. 19 to Sept. 22.  
Paulding campus Assistant Librarian Sidnie Fouraker said, "I'm hoping to focus on children's books that have been banned in the past." "Bridge to Terabithia," "James and the Giant Peach" and "Alice in Wonderland" are a few banned children's books.
The ALA offers an in-depth list of ways to increase personal awareness of what books are being banned and to fight against censorship here.
Further reading on banned books from the Six Mile Post Staff can be found here.