Iasia Sweeting raises awareness for trafficking survivors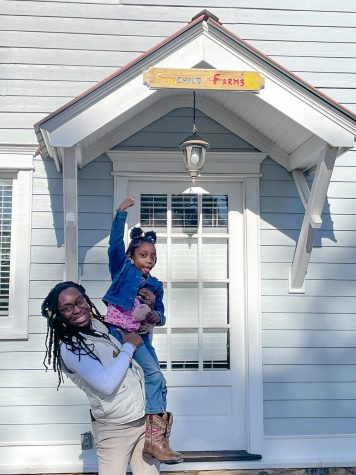 The Department of Defense recognizes January as National Slavery and Human Trafficking Prevention Month in efforts to continue to raise awareness and end crime. 
According to the U.S. Department of Defense (DOD), "Human trafficking is a crime in which force, fraud or coercion is used to compel a person to perform labor, services or commercial sex. It affects all populations: adults, children, men, women, foreign nationals and U.S. citizens, and all economic classes."
Psychology major Iasia Sweeting feels that her experience as a survivor of sex slavery has enabled her to understand the importance of fighting for others that have experienced trauma and helping people recover. She says her journey has been one of returning to a place of normalcy while not forgetting the parts of the journey that have been painful.
"It's a part of your beauty, you know, the darkness, the sadness, the healing is a part of our story as a whole," Sweeting said. 
Sweeting now runs a non-profit on a farm where survivors are welcome to find support and encouragement. She wanted to have an organization that was led by survivors who have been there and understand the trauma. 
"We know how to heal ourselves from trauma, but it definitely takes a village to learn. I wanted to create that village," Sweeting said.
The vision behind Sweeting's non-profit organization, Sealed With A Purpose, is the kintsugi motto. Kintsugi is the art of sealing broken pottery with gold. The vision behind this ancient Japanese practice is that the golden repairs create an art form that is even more beautiful than the original. 
Sweeting realized that people are like kintsugi in this way. That is, even through brokenness, beauty remains.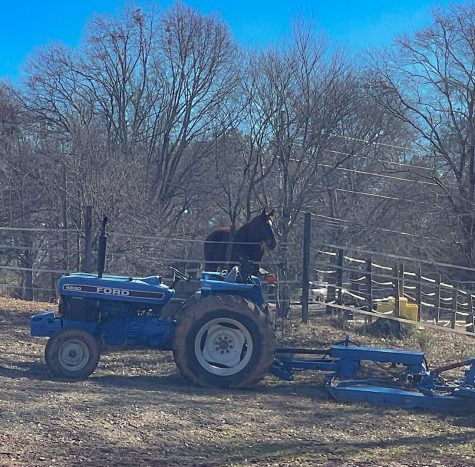 "The gold is these beautiful memories and moments where we went through all of this crazy stuff, but today we're here with our kids riding horses," Sweeting said.
Riding horses is just one of the therapeutic activities offered on the farm. Sweeting has many ideas in mind for ways to turn the farm into a true oasis. Survivors will also be able to take part in spa treatments, fashion shows, painting, pottery and gardening. 
"Creativity has played a huge role in my healing journey and I would like to usher others through that process as well," said Sweeting.
Sweeting is passionate about art therapy for that reason, and is focused on obtaining a psychology degree to fulfill her goal of sharing her experiences as a survivor with others that have faced similar and even diverse traumas.
Dr. Tatyana Pavluscenco, professor of mathematics, learned of Sweeting's experience as she was a student in her college algebra class last semester.
"She came in with a beaming smile every day. She would be the last person I would associate with a horrific trauma. When she shared with me that she is a survivor of human trafficking, I was blown away," Dr. Pavluscenco said.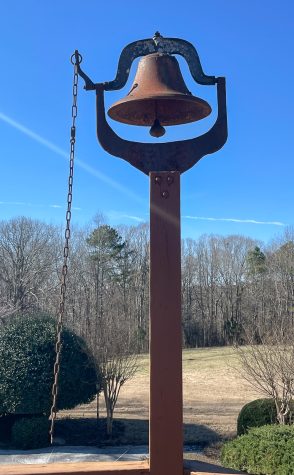 "One question I get all the time is 'How did you love and live after the trauma that you've been through?' When I was experiencing the trauma, all I could focus on to keep me going was that this is not the end of my story," Sweeting said. "Once I was rescued and in a healed state, once I was able to have my life back, I knew that I would be happy and surrounded by people who love me and care and would protect me."
Sweeting has already begun to chase after her goal of assisting others alongside pursuing her degree. She recognizes the importance of offering beneficial life skills and education to empower others. As such, the farm also has a gun range where Sweeting's husband, Aaron Coley, teaches gun safety and self-defense tactics.
"As a prior service Marine, I understand fully how crucial situational awareness can be for maintaining personal safety and aiding prevention. We want to help repair people's confidence in protecting themselves and their families no matter what the situation," Coley said.
The importance of raising awareness and knowing the signs of human trafficking can not be understated as it is crucial in identifying victims and saving lives. People can learn more about the indicators of human trafficking, and how to respond, through the national public awareness Blue Campaign.  
"No one should have to experience what Iasia did. As unfathomable as her story is, I am so amazed with her for being willing to talk about this and raise awareness around the cause," Dr. Pavluscenco said.
If you or someone you know is being sold for sex/forced to work for little or no pay and unable to leave, the GBI encourages calling the National Human Trafficking Resource Center at 1-888-373-7888 or the Statewide Georgia Hotline for Human Trafficking at 1-866-ENDHTGA (1-866-363-4842) for help.