Fans question voice casting in new 'Super Mario Bros. Movie'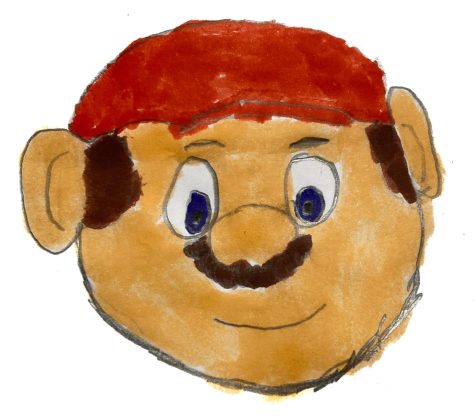 Illumination and Nintendo have partnered together on a new "Super Mario Bros. Movie" coming April 7, starring Anya Taylor-Joy as Princess Peach, Chris Pratt as Mario and Jack Black as Bowser. The movie also stars Charlie Day as Luigi, Seth Rogan as Donkey Kong and Keegan-Michael Key as Toad.
Fans can witness the gang come together in an all-new journey between old enemies into the world of "Super Mario" to put an end to Bowser.
Fans have seen the Mario game series played out in different ways over the years since 1985, but with the new animated movie, there has been much speculation about Pratt being cast as the voice actor for Mario.
Illumination released the first trailer that opens with Bowser ready to attack, as King Penguin and his army try to stop him. Their efforts are unsuccessful, and the castle gets torched with fire.
"We are introduced to Mario as he plops out of a warp pipe into a mushroom-filled fantasy land, but he lands unceremoniously alone in the field," Amanda Silberling, a writer for TechCrunch, said.
There was not a lot of Mario to be heard in this sneak peek. According to an article by Variety, this leaves people wondering if it was done because they did not want to face backlash about casting Pratt as the voice actor.
Emily Harris, Film Society Club faculty adviser, said she was surprised when she found out that the directors of the "Super Mario Bros. Movie" are the same ones responsible for "Teen Titans GO!," Aaron Horvath and Michael Jelenic.
"I was surprised because the Directors of 'Teen Titans GO!' did such a good job of casting their voice actors, so why wouldn't they want to represent Mario in the way that he should be?" Harris said. "You can't have a 'Super Mario Bros. Movie' without the correct casting, at least for Mario and Luigi."
Does Pratt take away from the authenticity of Mario's true character regarding his well-known Italian accent?
In October 2022, there was a poll by Nintendo Life titled, "So, What's Your Verdict on the Mario Movie Trailer?." Out of 5,027 votes and four choices, 49% voted "Let's-a go! I'm sold!" and 8% voted "Mari-oh no, burn it with fire!"
Floyd campus film production major, Collin Talent, is skeptical of the decision to cast Pratt.
"The obvious elephant in the room is that Chris Pratt's position as a voice actor in this particular role is questionable at best," Talent said.
"The icing on the cake is that Charles Martinet stated how he would like to be the voice actor of Mario when the role was first announced, but was told no."
Charles Martinet is an American actor and voice actor who is known for his portrayal of both Mario and Luigi in the "Super Mario" video game series since 1992.
"Was the choice of hiring Pratt clearly just for star-value reasons? Fans are here to see Mario, not the actor," Talent said.
Other than speculation about the voice casting, Illumination is dedicated to the source material and uses many references to make a cohesive story.
The company revealed another trailer one month later, giving fans a look at Princess Peach and Donkey Kong.
Fans see several aspects of the game series come to their screen once more in a scene where Mario trains on an obstacle course, dodging blocks and fake fire wheels.
The trailer has more references like Rainbow Road from Mario Kart, fire flowers, Shy Guys and Cheep Cheeps.
The movie is set to premiere in theaters April 7.