Cervical cancer awareness means HPV awareness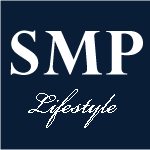 January is Cervical Cancer Awareness Month, and cervical cancer, which can be caused by HPV, can affect many college students.
HPV stands for genital Human papillomavirus and is the most common sexually transmitted infection (STI), and it should not be confused with an STD, which is a sexually transmitted disease.
According to the Centers for Disease Control and Prevention (CDC), "HPV-related problems such as cervical cancer usually do not have symptoms until they are quite advanced. For this reason, it is important for women to get regular screenings for cervical cancer."
The CDC provides statistics and information about HPV and cervical cancer. According to cdc.gov, "Each year, about 12,000 women get cervical cancer in the U.S. Almost all of these cancers are HPV-associated." A CDC report explains that men can also be affected by HPV. According to the report, "Other cancers that can be caused by HPV are less common than cervical cancer. Each year in the U.S., there are about 400 men who get HPV-associated penile cancer."
According to Jason H. Smith, a graduate of the Medical College of Georgia, and a medical doctor, "Approximately 80 percent of cervical cancer is a result of HPV." Smith also gave some good information on how to prevent HPV. "HPV can be prevented in three ways: abstinence, the use of condoms or a shot of Gardasil," he said.