Woman to Woman comes to Douglasville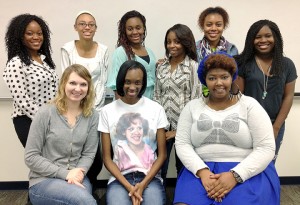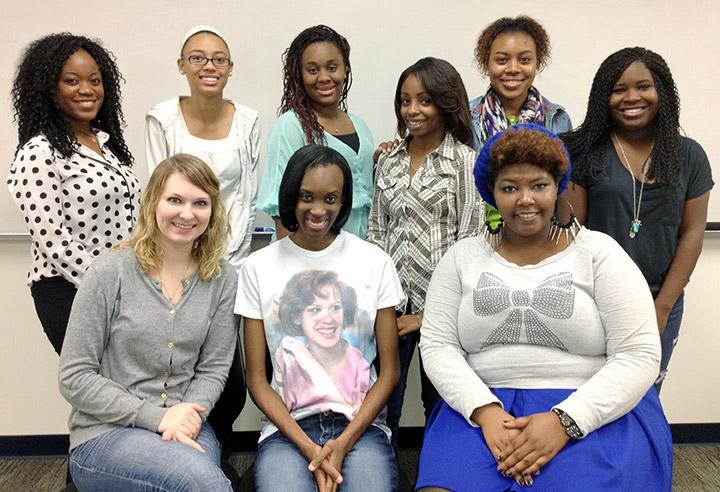 The Woman to Woman Club, originally founded on the Marietta campus, now has a branch on the Douglasville campus. Woman to Woman's mission is to serve each other and members of the community.
Nivenitie McDaniel, president of Woman to Woman, said, "I became involved in Woman to Woman because I realized there wasn't an empowerment group for women like Brother to Brother is for men." Brother to Brother is an organization that focuses on helping minority men in college.
McDaniel said, "Ms. Julia came up with the idea to bring Woman to Woman to this campus. So, we started the process and it took us about a year, and we got it approved for the Douglasville campus in the fall of 2011."
Julia Areh is the admission recruiter on the Douglasville campus and also serves as adviser for the club. She said the club is basically a "mentoring group and a safe haven where women can come together to do community service projects. The club fosters an environment for the women to combine their talents by building a community together while doing community service."
McDaniel said, "Woman to Woman shows other female students that women can come together as one. Academic wise, we help each other out when we need help. We bring originality, being ourselves as leaders here at the Douglasville campus at Highlands."
Areh's favorite service activity and the one she is most proud of was "the Books for the Caribbean," an international project. The club worked together with a local community member and Brother to Brother to set up a book drive on the Douglasville campus. The club collected 150-200 books for the students at a primary school in Jamaica.
This month, the club is sponsoring a food drive of nonperishable goods that will be donated to The Pantry, a local ministry of Crossroads Church.
Also, Woman to Woman is co-sponsoring Venus vs. Mars with Brother to Brother. This will be an opportunity for a panel of guys and girls to ask the opposite sex questions to gain their perspective on different topics. This event will be held Nov. 20.
Flyers on campus provide more information. Students may also contact Areh at [email protected].