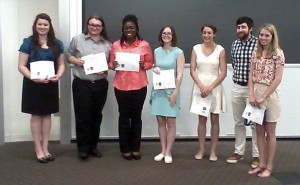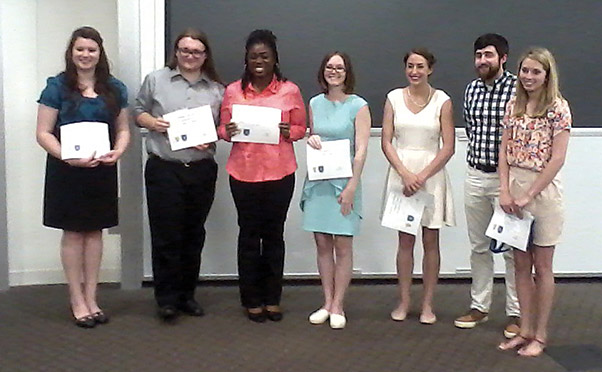 The corner of the Academic Building on the Cartersville campus bustled with life Friday afternoon, April 11, as students from all five campuses registered for the fourth annual Speech Competition.
"This is one of the few events that brings all the campuses together," said Steven Stuglin, director of the competition this year. "It gives the students the ability to show off their skills to one another" he said.
The first round eliminated all but seven speakers: Emily Larisch, Jessica Fisher, Malika Jones, Adric Coker, Kiston Dowler, Amber Patton and Brianna Benefield.
By the end of the competition third place went to Dowler from the Floyd campus ($50 prize), second went to Larisch from the Marietta campus ($100 prize) and first went to Jones from the Paulding campus ($150 prize).
Jones' speech, "MS Walk 2014," was a persuasive speech to raise awareness of multiple sclerosis, a disease that damages the myelin sheaths of the nerves, causing inflammation and numerous other symptoms.
As a victim of MS herself, Jones started a Walk MS team called Much Stronger and has been raising funds for the program.
The speech competition offered Jones the opportunity to get the word out about the program.
"I have learned I have a voice and am not afraid to use it," stated Jones after the competition. "Alexandra MacMurdo gave me my voice." MacMurdo is a communications lecturer at the Paulding campus.
To date Much Stronger has raised $450, Jones' speech prize money included, with the goal of $1,000.
Walk MS 2014 Atlanta will take place Saturday, April 26 at Piedmont Park. The three mile walk starts at 10 a.m. Check in is at 8 a.m.