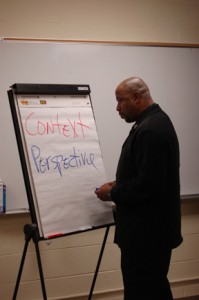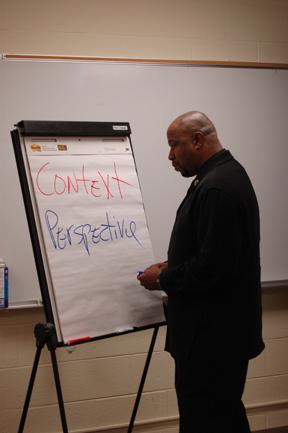 Tyrone Bledsoe, founder of the national organization Student African American Brotherhood (SAAB), spoke to the officers of the Georgia Highlands College chapter of Brother 2 Brother (B2B) on the Floyd campus Sept. 21.
Jon Hershey, director of GHC's chapter of B2B, said that Bledsoe conducted a workshop and talked about the importance of the organization to GHC, the state and the country and about the qualities of being a strong leader.
Bledsoe spoke to the 13 B2B officers, who represented all five campuses.
According to Hershey, B2B's mission is "to improve the enrollment, retention and graduation rates of African American and Latino men at GHC."