Cartersville student wins fifth annual Public Speaking Competition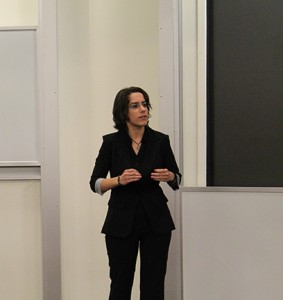 The fifth annual Public Speaking Competition was held at the Cartersville campus on April 17.
Fifty students participated from all five campuses and the top six students competed for prizes that were worth a value of $500.
Christina Koutavas, a chemistry major on the Cartersville campus, placed first and won $150, with a topic of vegetarianism, she argued that humans were not meant to eat meat.
"The skills you acquire with this competition are so beneficial. You do anything in business and you have to get out there and talk to people you don't know and it's almost inevitable. It's a good skill to learn," said Koutavas.
Isaac Morales, a computer science major on the Floyd campus placed second and won $120. He said his topic, free tuition and finding an affordable way to attend school, came from personal experience.
"I personally faced a price barrier when selecting colleges. I was supposed to go to the University of West Georgia, but the price was too much for me so I had to go to Highlands instead," said Morales.
He continued, "Of course I didn't regret my decision, but free tuition clicked with me because it limits a lot of people."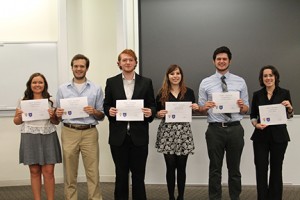 The students who also placed in the top six were, Nicole Koehler, who received $75, Jack Deakin, who received $60, Adrian Sheppe, who received $55, and Catlin Robinson, who received $50.