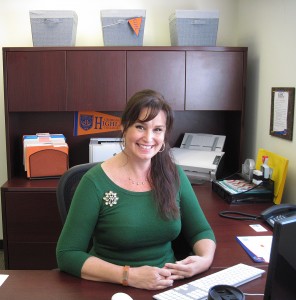 Thanks to a 2+2 partnership with Kennesaw State University, Paulding students can attain a degree from KSU after earning an associate degree from GHC—all without leaving the Paulding campus.
According to KSU Program Manager, Dalton Lemelle, the program allows students continued access to smaller class sizes and closer relationships with professors. All classes can be taken at the Paulding campus or online.
Those in the program will also have support from personal peer success coaches. The coaches help with the transition from GHC to KSU and encourage students to stay on track with their program.
The 2+2 program offers degrees in accounting, early childhood education, psychology and integrated studies. Lemelle said there are tentative talks to expand the program to add criminal justice degrees for fall 2017. Support from local police departments and Paulding County District Attorney Dick Donovan, should help this expansion become a reality.
According to Christina Henggeler, Paulding enrollment management specialist, students have gained valuable experience due to internship opportunities in their fields of study. Early childhood education, the most successful program, allows students a year in a student teaching program to prepare for their careers.
Students save a minimum of $800 per semester by taking KSU classes at the Paulding campus.
The program started in 2010 and has been growing steadily. There are currently 187 students enrolled, and by fall 2017 that number is expected to increase to 263.
Interested students can learn more at Paulding.kennesaw.edu or highlands.edu/campus-locations/Paulding-site. Information can also be obtained by contacting Anita VanBrackle, KSU-Paulding site director, or Henggeler at (678)946-1105.
VanBrackle's dream for the KSU-Paulding campus is for it to help "turn Dallas into a college town."
The program has many partners in the local community. It has been involved with the America Reads Initiative and the Paulding County Boys and Girls Clubs. KSU students are also helping to mentor and tutor high school students.