Georgia rivers provide outdoor fun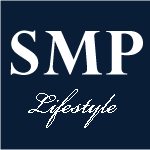 Summer's end brings less traffic and cooler temperatures to the winding rivers of Georgia. It is the final months for water sports, the last time to fully enjoy the freedom of tubing down a scenic waterway or kayaking the rapids.
Some of the most popular rivers in Northwest Georgia are tributaries to the Coosa, such as Etowah, Oostanaula, Coosawattee, Cartecay and Ellijay. Other options to explore include the Chattooga and Toccoa/Ocoee rivers or lakes such as Allatoona and Lanier.
For those who fancy a day trip, the Nantahala Outdoor Center is an excellent provider of whitewater tours of all kinds down the Chattooga. For those who prefer something shorter, go local with a guide from Euharlee Creek Outfitters or River Ratz.
Friendly to children and to beginners, rivers such as the Etowah and Oostanaula only rank at classes I and II.
Rated by the International Scale of River Difficulty, rapids are safest at level I and rise to the most dangerous level of VI.
For the more experienced adventurer, a trip down the Chattahoochee or Chattooga is sure to provide excitement and maybe even a challenge, with rapids increasing to classes III and IV.
No matter the route chosen, kayaking while the water runs steady and deep provides the best experience.
A safe yet brisk exercise for the entire family or a party of friends, anybody who loves water parks will enjoy kayaking.
Even non-sporty people should fear not, for tubing or sharing a large raft requires minimal effort.
With river access always free and ever improving, it is the perfect time to try this engaging activity.