Fellowship of Christian Athletes host tip-off event at Georgia Highlands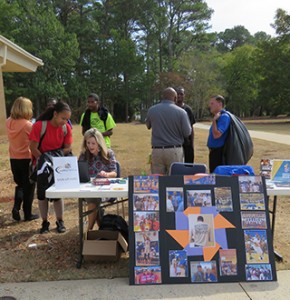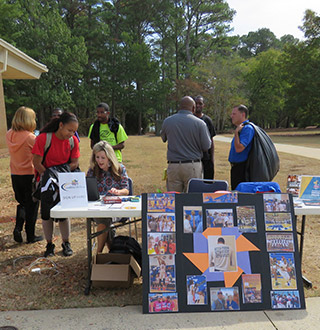 The Fellowship of Christian Athletes has recently formed at Georgia Highlands College and hosted a Basketball Tip-Off Celebration on Oct. 26 at the Floyd campus courtyard.
The event was a preview of the upcoming basketball season. Phil Gaffney, men's head basketball coach, and Brandan Harrell, women's head basketball coach, talked about the coming season and introduced their players.
Susan Claxton, head cheerleading coach, also talked about what the cheerleading team will be doing this basketball season.
The tip-off event was open to all GHC students, faculty and staff and featured music, free food and games.