Lakin serenades Georgia Highlands College campuses
Breyuna Shorter
February 20, 2017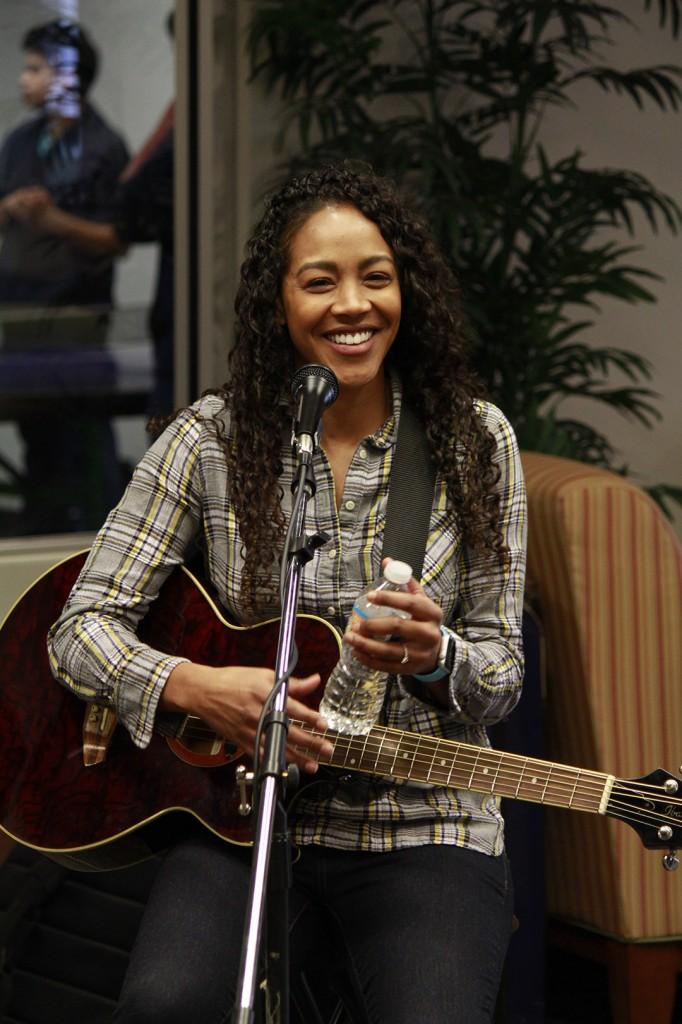 Lakin, singer/songwriter and Independent Music award winner,who recently performed at Georgia Highlands, was born and raised in Riverside, CA.
Lakin took a general interest in music from her father, a jazz musician who toured with the great George Benson. Lakin's earliest memories of musical influence come from being back stage when her father would perform. She instantly fell in love with live performance.
Lakin's mother also played a huge role in the development of her musical skills by teaching her how to play the piano.
Lakin's love for music grew even deeper when she finally performed her first self-written song, "Seize the Moment" for her school basketball banquet. The song later on became the school's graduation anthem.
Inspired by the likes of John Mayer, Sarah Bareilles and underground Australian artist Brooke Frasier, Lakin admired their great writing and creative musical skills. Although she admired mostly indie artists, she imitated Mariah Carey in her younger years and was greatly influenced by her outstanding vocalism.
After growing into her own, Lakin finally found what her genre was and she describes it as a fusion of pop, neo-soul, and indie-folk.
Getting her music off the ground hasn't been the easiest process, but her love and passion for music motivates her to keep grinding until she gets the recognition that she deserves.
Her advice to aspiring artists is for them to stay organic to themselves, perform locally, and connect with your audience on a personal level.
Lakin connects well with her fans with her constant live performances and her fundraisers to help produce her music with the incentive of performing for all her supporters free of charge.
Her latest fundraiser was to fund her recent project titled, "If Night Turns to Daylight", and she was completely surrounded by her fans as she performed the project for the first time before it was even released.
Over 120 people listened with excitement to her new album that day, and Lakin claims that day to be the best day of her musical journey, and it was all about connecting with her supporters.
Lakin is set to release a new demo soon and needs support to attain this goal. A fundraiser will start for her new project soon, and for more information on where to donate, people can visit Lakinmusic.com, where they can find all her upcoming events, fundraisers and social media accounts.