One tournament loss doesn't ruin great season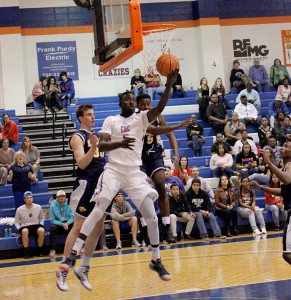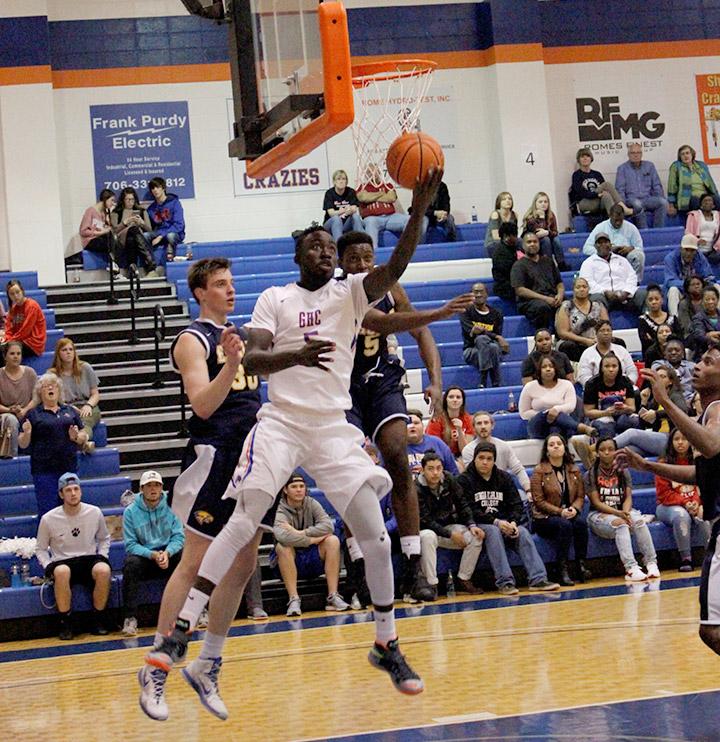 The GHC Chargers' men's basketball team lost only one game during the 2016-17 regular season and became the NJCAA Region 17 champions for the third consecutive year. Because of the team's accomplishments, they made it to the NJCAA national tournament in Hutchinson, Kan.
The Chargers were the 3rd seed in the tournament and faced Motlow State during a second-round game on March 22. At this game, GHC fell 70-69.
Phil Gaffney, Chargers' head coach, said that he is "very disappointed" with how his team performed at this game. He said, "We didn't step up when we had to. We didn't play well, and we missed free throws."
Gaffney said, "You have to step up and play at the tournament. That's on the big stage. You've got to step up and play your best, and we didn't. When you don't, you go home."
Ty Cockfield, a sophomore for the Chargers, said that he is disappointed with how the season ended for GHC. He said, "Seeing something you've worked so hard for all summer and season come to an end is never a good feeling."
Kyvon Davenport, also a sophomore for the Chargers, said that even though his team lost the game, he is proud of his team. He said, "I feel like we gave it our all."
Gaffney said that the team had a great season despite the tournament loss. He said, "The two-year record for Kyvon Davenport and Ty'lik Evans is 66-3. If you're 66-3, that's awfully good. We've also been ranked in the top 5 in the country the majority of that time and that's unbelievable. You can't take that away."
Cockfield said he feels great about how GHC performed throughout the season. He said, "Not many teams win 30 plus games."
Cockfield said, "We continued to fight through adversity and doubt to accomplish a goal or a dream not many of us ever thought we would accomplish."
Davenport feels that the Chargers performed well during the 2016-17 season. He said, "I feel like we had a great season, and we accomplished a lot."