Worst films of 2017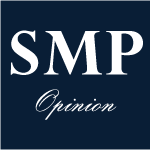 2017 has come to a close and 2018 has come upon us. Looking back on 2017 it was a great year for movies, but unfortunately, there are still problems that continue to plague movies today.
When it comes to film, it is the job of everyone involved to take risks, to do things that have never been done before. When you do the same things repeatedly, originality and innovation tend to run out.
The "Transformers" films, including this year's "Transformers: The Last Knight," have continued to be plagued by messy plots, no character development, and visual effects all over the screen that leave the audience wondering what is going on.
"The Snowman" and "Fifty Shades Darker" are based on bestselling novels, but their film adaptations ended up with one as a boring, disconnecting mystery, and the latter a cringe worthy love story where even the actors look miserable.
A hidden genius can be found in all movies. But it can be brought down by flaws that ultimately render it useless.
For example, "mother!" is a film that is filled so many allegories that lead the viewers making connections to the Bible and climate change that show the film is about how humanity has ruined nature. But they lead nowhere, and leaves the audience wondering what the point was.
"Geostorm" brings the idea of a satellite in space that can control the weather, which could go into themes of climate change. But in the end, it ends up being just another generic action movie.
While filmmaking is an art form, it also is a business all about making money. But when corporate capitalism goes too far by cashing in on trends, audiences end up with joyless and formulaic movies.
"The Emoji Movie," arguably the worst movie of the year, is nothing more than a trendy, humorless, and horrific film that is riding on the highs of trends that are now the norm, product placement, and much better films.
"The Mummy" is another bland action movie trying to cash in on cinematic universes, while completely forgetting the horror elements that made the original Universal monster films classics.
While these are problems that continue to haunt the world of film, I cannot help but hope that movies continue to be an innovative medium of character and story first, and not focus so much on corporate interests. If so, then 2018 could be another great year for cinema.