Basketball teams hope to win their conferences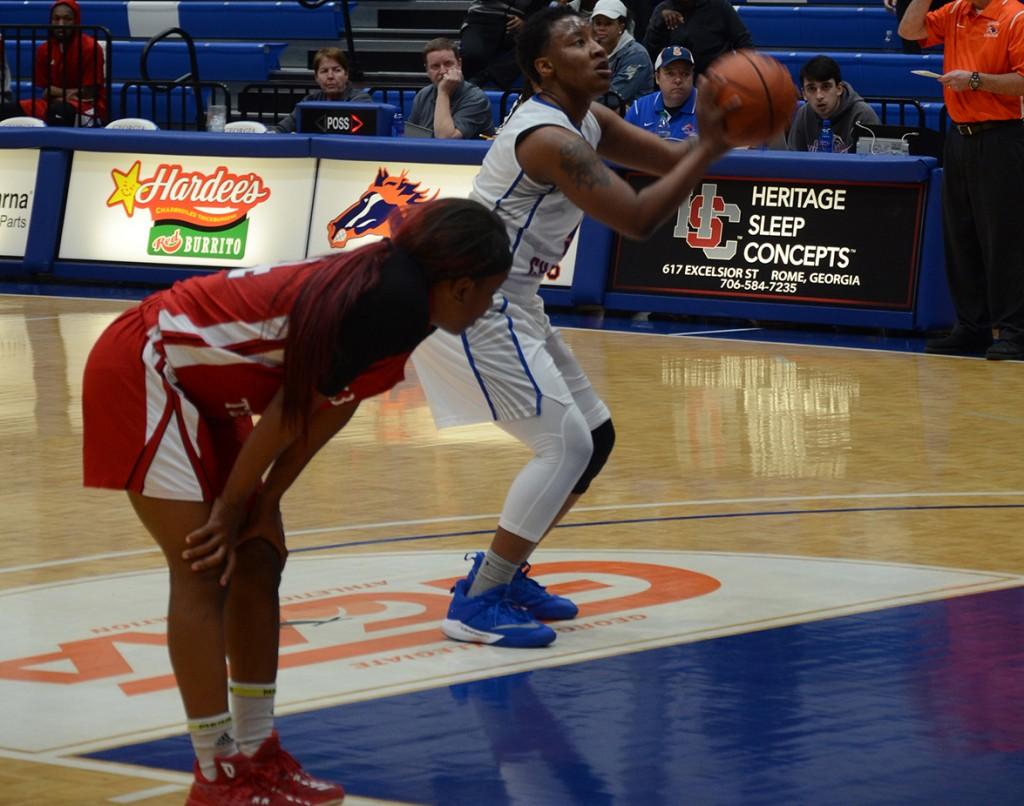 GHC basketball is entering its post season.
As of Feb. 14, the women's team is 15-12 overall and 10-5 in the GCAA conference.
This puts them third place in the GCAA conference standings.
There are only six games remaining for the Lady Chargers.
According to women's head basketball coach Brandan Harrell, this means they could climb into that first spot in the conference.
Harrell says to guarantee a spot in the playoffs the women must finish in the top four. If they can, the Lady Chargers will host a first round playoff game on Feb. 27.
According to Harrell, if the Lady Chargers can win that game, they will likely travel to South Georgia Tech for the semifinals and finals which will be on March 2 and March 3.
As of Feb. 14, the men's team record was 15-7 and their GCAA conference record is 9-1. That conference record places the Chargers in first place.
According to men's head basketball coach Phil Gaffney, for the men's division of basketball, there are nine teams.
Gaffney also said the top eight teams make the playoffs. With that said, the Chargers have only nine games left in the regular season. These are all conference games.
If the men's team can hold to that first spot in the standings, then they will face the number eight seed which is currently Gordon State College at home.
On March 9 and 10, the semifinals and the championship game will be held.