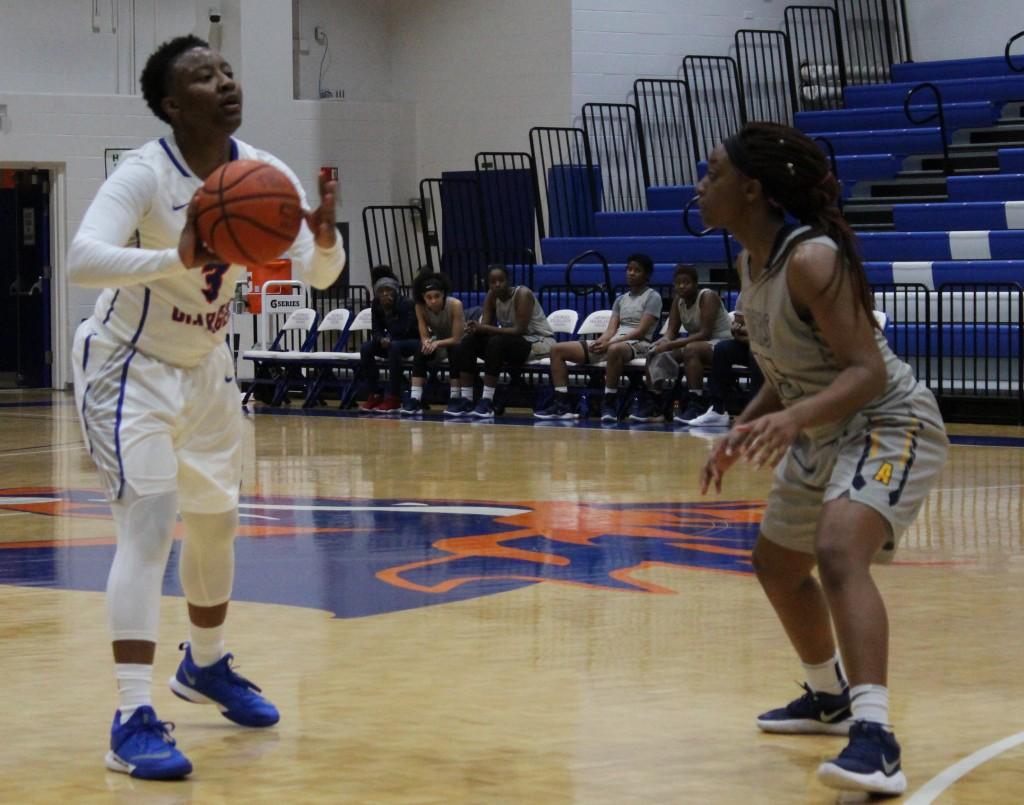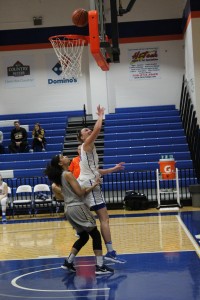 The Lady Chargers defeated Andrew College 75-46 in the GCAA quarterfinals game on Feb. 27.
Since the Lady Chargers won this game, they will now advance to the GCAA Final Four where they will face Central Georgia Tech on Friday at South Georgia Tech, the #1 seed.
Anna Stewart led the way for the Lady Chargers with 24 points while Kateryna Khomenko had a double-double with 12 points and 13 rebounds during the quarterfinals game.
Brandan Harrell, head women's basketball coach, said that he is very pleased with how his team performed at this game, especially during the first 20 minutes.
"I thought our first 20 minutes were maybe as hard as we've played all year. That's what you want to do this time of year," said Harrell.
Harrell continued, "The last 20 minutes, we just kind of got by. We're still working on some chemistry issues."
About being ready for the GCAA Final Four, Harrell said, that his team is both ready and not ready. Cierrah Perdue Sharai Lay have just recently returned to the team after having surgery.
"They are rusty, out of shape and haven't got those game reps in. The other kids have been playing 35-40 minutes a game. It's been a long season. We went through 2 months where we were dressing seven and playing five or six."
Harrell continued, "But, we've won 10 of our last 11 games, so I think we're as ready as we can be this time of the year."
Stewart feels like she performed well during this game. She said, "Today, my mom was really sick and her birthday just passed on the 22nd, so I wanted to score 22 points, but I ended up getting 24. That game was for my mom."
Khomenko said that even though she got in foul trouble in this game, she has nothing to regret.
Stewart and Khomenko both think that the Lady Chargers are overall ready for the GCAA Final Four.
Stewart said, "Yes, I think we're 100% ready. We've got little things that we've got to tweak, but other than that, I think we're ready."
"We are absolutely ready. We're going to have two hard games this weekend. We still have three more days to prepare for those two big games.," remarked Khomenko.
Follow the Six Mile Post on Twitter @6MilePost and sixmilepost.com for updates on the GCAA Final Four game.