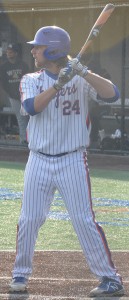 Georgia Highlands' baseball team defeated West Georgia Tech by a score of 13-12 on March 16.
They went 10 innings deep with a close score the whole game. Georgia Highlands trailed behind West Georgia Tech with only a few runs difference, but the Chargers weren't going to lose this one. They were determined and ready for a fight.
Parker Orr hit a home run in the bottom of the eighth making the game tied. The score was 12-12 in the ninth inning and they weren't stopping until the tie was broken. Bryson Horne hit a walk off, winning the game for the Chargers with a score of 13-12. Horne had two RBI as well as three hits for the game.
Head Coach Dash O'Neill was ecstatic for his team and was proud of how hard they played. O'Neill said, "We were down six runs two different times and came back and won the ball game in extras so it was unbelievable effort by our guys to finally stop the bleeding. A lot of credit to West Georgia Tech, it felt like they could not make an out in the first four or five innings and finally we got them stopped."
"Sam Warren did an awesome job of shutting them down out of the bullpen and Bryson Horne did what he has been doing all year and he got the big hit," said O'Neill
Warren and Horne were also excited about their performances and the team's overall performance.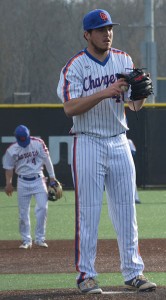 "I feel pretty good. Coming in I knew we were down and knew the team was counting on all of us and my defense had my back through it all," Warren said.
Horne also commented on his performance, "I feel good. Past couple games I didn't see the ball well and I didn't hit them great but today I just felt good coming out," said Horne.
The Chargers also won their other two games against West Georgia tech on March 17. They won the first game 4-1 and the second game 5-1.
Sports Update
As of April 11, the Chargers are 24-15 for the season.  They have a 10-10 conference record after falling 11-2 to South Georgia State on April 8.
The next home game for the Chargers will be on April 27 at 6 p.m.
All of the team's home games are played at the LakePoint Sporting Community.