Georgia Highlands gets new financial aid director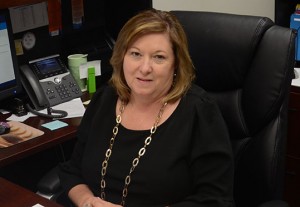 Georgia Highlands has a new financial aid director, Donna Childres.
She started in the current spring semester. This is actually a return for her, as she was at GHC for three years before transferring to Berry for seven.
When asked why she returned to GHC, Childres said, "I like the mission of GHC. I like that we are an all access school, giving students in this area an option."
In term of her thoughts on what students need to remember for financial aid, Childres urged that all eligible individuals should try and apply.
"We understand that it's complex and it isn't easy. If students and families are honest about their need, we try to give what help we can," she said.
Childres also iterated that she understood loan debt and how that effects people.
"I want students to understand that loans still should be used for education, even though lifestyles may have to change to deal with it," she said.
Childres received a Bachelor degree of Business Administration (BBA) from Georgia Southwestern.
She oversees all financial aid processes at all of the Georgia Highlands campuses. Her office is on the Floyd campus, in the Financial/Admissions aid  office.