Best Books of 2018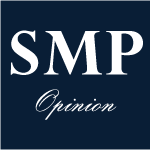 Each year, authors publish many new books. Some are published by first time authors, others are published by seasoned writers. Here is a list of the top five novels of 2018:
5. "Circe" by Madeline Miller
Circe is the follow up novel to Miller's The Song of Achilles. It is Miller's interpretation of the life of the witch Circe in Greek mythology. The novel uses a strange but powerful character to show the dangers, but also the strengths of independent women.
4. "Educated"by Tara Westover
Educated is a memoir of Tara Westover's life growing up with overly protective and paranoid Mormon parents. It follows the journey of her life and how she reached the peak of education, despite having to cut many ties.
3. "An American Marriage" by Tayari Jones
An American Marriage by Tayari Jones was on Oprah Winfrey's 2018 Book Club list. This novel portrays a newlywed African-American couple living "the American Dream" with much promise before their lives are turned upside down by a wrongful conviction and incarceration.
2. "The Word is Murder"by Anthony Horowitz
Once again Anthony Horowitz has reinvented the crime novel with The Word is Murder. For the first time in Horowitz's career, he includes himself in the novel as a writer assisting the detective Daniel Hawthorne after a wealthy woman pays for her own funeral and then dies mysteriously.
1. "There, There"by Tommy Orange
There, There is Tommy Orange's debut novel. Written similarly to Chaucer's Canterbury Tales, the novel tells the story of twelve urban Native Americans living in Oakland, California who attend a powwow. It brings to light the hardships faced by modern Native Americans.