Black History Month: good or bad?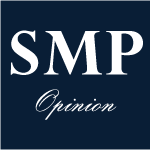 What Carter G. Woodson started as Negro History Week in 1926 was expanded to the full month of February 50 years later and to what we now know today as Black History Month. February was chosen because it contains the birthdays of two of the nation's most well-known abolitionists: Abraham Lincoln and Fredrick Douglass.
It is an unfortunate truth that a month must be delegated to the honoring of a race's history.
I found that I was not the only one with this belief. In an interview in 2006 on "60 Minutes," actor Morgan Freeman said Black History Month is "ridiculous." He went on to ask, "You're going to relegate my history to a month?" He said, "I don't want a Black History Month. Black history is American history."
His interviewer Mike Wallace asked, "How are we going to get rid of racism?"
Freeman responded, "Stop talking about it! I'm going to stop calling you a white man, and I'm going to ask you to stop calling me a black man."
Is it really that simple, though? This idea of ignorance being bliss or turning a blind eye; could it really be the solution to this problem that dates to the origin of human life?
It may not be, but is segregating cultures and histories of those cultures any better? Do we really need to cut out a month of the year that seems to guilt people into honoring a history they normally wouldn't or cheapen the image of others who are steadfast to their culture? 
Should we not celebrate the diversity of the human species on a daily basis?
In last month's Presidential Proclamation for National African American History Month, Barack Obama described this time of the year as a time to recognize "ordinary men and women who took extraordinary risks to change our Nation for the better…courageous visionaries…and tenacious activists who fought to expand basic civil rights to all Americans." He closed with, "Let us continue the righteous cause of making America what it should be — a Nation that is more just and more equal for all its people."
 We don't honor W.E.B. Du Bois, Martin Luther King Jr., Frederick Douglass, Malcolm X or Rosa Parks simply because they were black. We honor them because of what they did for the civil rights of all humans.
 These progressive leaders were not so single minded as to think that they were acting only for the benefit of the race to which they belonged, but for the benefit of the human race. They acted not just because they were aware of their history, but because they were aware of the current human condition and they were not satisfied.