Substance abuse a big risk for college students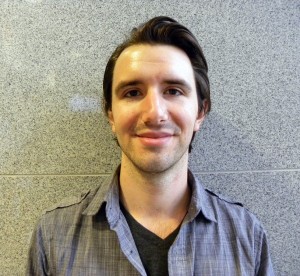 On normal days, you don't think "Gene Simmons" and then instantly think "life philosophies," but I haven't had a normal day since I did.
In 2002, the host of NPR's Fresh Air, Terry Gross, interviewed the rock band "Kiss" front man Gene Simmons. After all the absurdities Simmons had spouted already, he went on to theorize about what would happen if he and Gross were to have a sexual encounter while she was intoxicated. He said, "You'd be out on your butt…if you don't want to experience me with all the senses God gave you, you don't deserve to be with me."
Your next thought would most likely not lead you to think of drug and alcohol abuse on campus or in general, but for me, being exposed to and having experienced addiction for more than half my life, what Simmons said changed my perspective completely.
In 2007, the Center on Addiction and Substance Abuse at Colombia (CASA) reported that 49 percent or 3.8 million full-time college students in America binge drink or abuse prescription or illegal drugs. The same study found that 1.8 million or 22.9 percent of full-time students "meet the medical criteria for substance abuse and dependence," which is nearly triple the national average of 8.4 percent.
I asked GHC interim president Rob Watts about substance abuse in colleges, and he said, "Substance abuse is a significant problem in society at large, and, unfortunately, college campuses are not immune to it…. The GHC counseling center reports that substance abuse is a factor in about 20 percent of the students they see. I am not aware of any college president who does not consider this a serious issue, given that the lives of students are at stake."
He's absolutely right. It's not just our physical lives that are at stake, but the what makes those lives worth living.
According to the GHC Biennial Alcohol and Other Drug Awareness Report, 73 percent of students felt alcohol enhanced social activity, 64 percent said alcohol allows people to both have more fun and have something to do and 53 percent of students said alcohol facilitates sexual opportunities.
In other words, when we drink we do it because we have nothing better to do, like to party and have a hard time finding the right way to say, "Let's get it on." Even more stunning, the U.S. Department of Health and Human Services reported in 2007 that in young adults that were heavy drinkers (five or more drinks on one occasion, five or more times in the past month) the STD rate was more than double that of those who didn't drink heavily.
That's what brings me back to Gene Simmons. I'm not saying you should go out there and "experience" him by any means, but for Gene's sake, have sex when you're sober. Don't get stoned to make pizza taste better or eat acid to make Fantasia watchable.
Experience life with every sense you have, not some convoluted, numbed up, dumbed down version that getting high offers you.
There's so much life to live, and if you're not getting high just to pass time because you have issues with your life or yourself, take it from Gene again when he responded to Gross' observation, "You're just so deep into yourself." Simmons said, "I think everybody should be…life is too short to have anything but delusional notions about yourself…you should really like yourself more than you deserve to, because the alternative isn't very good."
You wouldn't tell Gene Simmons he's wrong, would you?