Green Highlands club president hopes to increase Floyd campus recycling efforts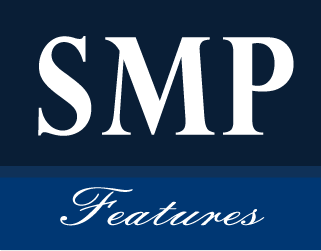 The decision to cut recycling efforts Floyd campus was a difficult one, but it was the right thing to do, according to Green Highlands president Ridge Abernathy.
The Floyd campus decided to do eliminate recycling cans last semester. Previously, recycling was handled by Green Highlands in collaboration with the campus cleaning crew, but the cleaners had no place to store recyclables and no way of getting them to a recycling facility. A decision had to be made.
"I would rather lose and do what's right by the environment and by my people," Abernathy said. "I did it because I didn't want to lie to the rest of the student body who think they're doing a good thing when they're not."
"The ability to recycle and the options we have vary a little bit based on the campus and the community," said Leslie Johnson, Cartersville campus dean.
The Cartersville campus partners with Bartow County waste services. Unfortunately, other campuses do not all have access to similar opportunities. Green Highlands has been unable to establish such a partnership for the Floyd campus.
Abernathy said he has looked into partnering with local waste services, but chose to remove recycling cans until he can negotiate the partnership. He felt that having recycling cans on campus when no recycling was being done would be dishonest.
Paulding Site Director, Christina Henggeler, noted a similar issue. The school doesn't have anywhere to store recycling and has no volunteers willing to deliver materials to a recycling center.
Henggeler said the Paulding site is working on other efforts to be more green, such as going paperless when possible, turning off lights when not in use, and growing plants in buildings around campus. As for Green Highlands, Abernathy said the club hopes to renew recycling efforts, at least on Floyd campus.
"What we're trying to figure out now is what we can do in order to perhaps approach one of these recycling companies to see if we can partner with them," he said. "The issue that we have is not willingness, and really, truthfully, it's not that one person couldn't do it," Abernathy continued.
"It's what do you do with it — when you collect it where does it go? I didn't, at the time, have the resources to know where to take it." "It would only be good PR for both Georgia Highlands and Green Highlands if we were to partner with a Floyd municipal service," Abernathy said, "because it shows that not only the county but the school support green initiatives."
Students interested in getting involved with Green Highlands and future recycling efforts can contact Abernathy via email at mabern@student. highlands.edu or contact Student Life on their campus.