GHC student athletes stressed by COVID-19 restrictions
The National Junior College Athletic Association, or NJCAA, announced last fall that they would be postponing all spring semester sports. Instead, the spring semester has begun and the regular season for both mens and womens basketball kick off in early February. The upcoming season has provided new challenges for players due to COVID-19 restrictions.
Lady chargers forward O'Mariyah Tucker said that, "Due to COVID-19, a lot of restrictions have been put on me. As an athlete, I have to take extra precautions in order for me to still have a season. I can't travel back and forth from home like I used to, I have to wear masks everywhere I go and I have to take online [classes] or wait to take them another semester because the teacher only offers online. We haven't begun our season like normal. We've had to wait until February to play, and when the season does start, we have to play the same team three times in one week before we move on to another. So, that's the new protocol."
Another issue facing some of these student-athletes is the lack of time being able to see family and loved ones. The men live in an apartment complex and the women have lived in a house together since the week of Aug. 10. Both have taken two breaks, one week for Thanksgiving and three weeks for Christmas.
Chargers forward Jarrell Rosser said that, "A lot of us have girlfriends and family. It's basically like we are in the NBA bubble in a way because we are trying to stay as far away from people as possible."
"Most definitely it's hard not being able to see your family for months. Some days you're not happy. You don't even want to get out of the bed," said Chargers guard Keandre Bowles.
Bowles said his best way to deal with this is to, "Just FaceTime really. Knowing in the back of my head it'll all be worth it."
Lady Chargers forward Sasha Shishkina said, "It feels a little lonely seeing our campus this empty. There are more people on campus now compared to the first semester."
The mental health of student athletes should be taken very seriously, and if you are a student athlete that feels like you are in a bad spot mentally, contact a healthcare professional.
Leave a Comment
About the Contributor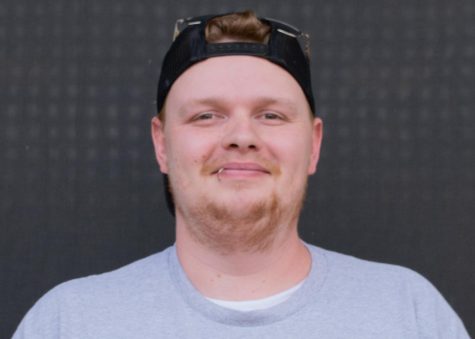 Brandon Dyer, Sports Editor & Podcast Host
Sports editor Brandon Dyer strives to become the next big thing in journalism. He has been a part of the Six Mile Post staff for four semesters and wants...