Lady Chargers build four game winning streak
With a strong first quarter and 18 game points by freshman Jashanti Simmons, the Lady Chargers beat the East Georgia State College Lady Bobcats 69-58, growing their four-game winning streak, Thursday night at the Corral in Rome.
After dropping their first game of the season, the Lady Chargers have now won their last four contests and will be in action again tomorrow night as they take on East Georgia State again in an away game.
The Lady Chargers wasted no time building a solid lead against the Lady Bobcats, ending the first quarter with 17-9 on the board. The second quarter proved to be much different, as the Lady Bobcats took a 31-29 lead going into halftime.
The Lady Chargers pulled away from the Lady Bobcats in a strong second half, winning 69-48 with a noteworthy 48 points in the paint compared to the Lady Bobcats' 20.
Freshman guard, Jashanti Simmons, led the Lady Chargers in scoring with 18 points, eight of which came in the fourth quarter to help close the game out. Simmons also grabbed 10 rebounds and three steals.
Crystal Corley, a freshman forward, had a standout performance coming off the bench, putting up her first double-double with 12 points and led the team's 11 rebounds.
The Lady Chargers had 15 assists in the game, six of which came from sophomore point guard ShaoTung Lin. Lin was a defensive leader in the game, racking up five steals.
After being out-rebounded by 20-12 in the first half, Lady Chargers head coach, Brandan Harrell, told the team, "Even out the rebounds and keep up the defensive energy."
At the end of the second half, the Lady Chargers trailed by one rebound when the final buzzer went off.
Harrell said the Lady Charger's defensive performance wasn't picture perfect but holding them to 58 points gave them a good chance to win and the defense managed 29 turnovers in the game.
The Lady Chargers scored 20 more points off turnovers than their opponent.
Harrell said, "[This game was a] huge conference win to keep our winning streak going."
Leave a Comment
About the Contributor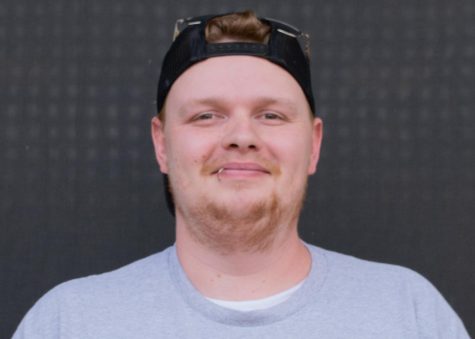 Brandon Dyer, Sports Editor & Podcast Host
Sports editor Brandon Dyer strives to become the next big thing in journalism. He has been a part of the Six Mile Post staff for four semesters and wants...