Remembering Luba Ibrahim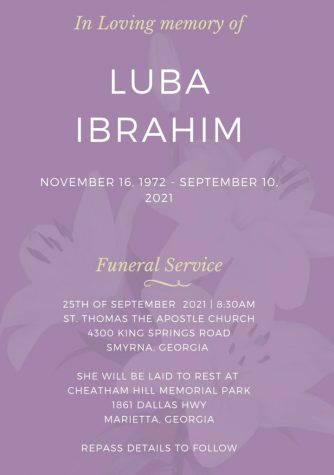 The GHC community mourns Luba Ibrahim, associate mathematics professor at the Marietta campus, who passed away Sept. 10.
The funeral service will be held Sept. 25, 8:30 a.m., at St. Thomas The Apostle Church on 4300 King Springs Road, Smyrna, GA.
Mathematics professor Tatyana Pavluscenco said "I have known Luba for the last five years as her colleague and officemate, first meeting her when she interviewed for an instructor position at GHC. Luba was a friendly, open, and thoughtful person."
Ibrahim is survived by her daughter Anissa and her husband Abdul. She encouraged her daughter to pursue STEM-related subjects such as programming, math, and physics.
Ibrahim was a lover of art and culture, a Christian and an active churchgoer. She talked about new books or shows with the people around her. She watched fantasy movies such as Lord of The Rings and Harry Potter with her daughter Anissa.
"She would write thank you notes for the smallest of gestures, and never missed an opportunity to congratulate her colleagues on their achievements." Pavluscenco said.
Leave a Comment