Douglasville campus to close permanently
Fay Durham, Opinion & Editorials Editor
November 15, 2021
The Douglasville campus is closing its doors spring of 2022 due to low enrollment.
Interim President, Dana Nichols, said in a press release that "We will continue our commitment to engage with future students in the Douglas County area just as we work with students in the surrounding counties around each of our locations, offering remote options and in-person learning at our nearby Paulding site."
Dean of the School of Business and Professional Studies, Melanie Largin, is the interim site director of the Douglasville campus. She previously taught classes at Douglasville for 5 years. Largin has kept an open door policy for her office located in the Douglasville campus since the announcement of its closure.
Largin said the decision to close the location was made because of the decline in enrollment at Douglasville seen due to COVID-19 and how those enrollment numbers haven't rebounded.
The Douglasville campus opened to students in 2010. The campus moved locations in 2020 to the former Bill Arp Elementary School.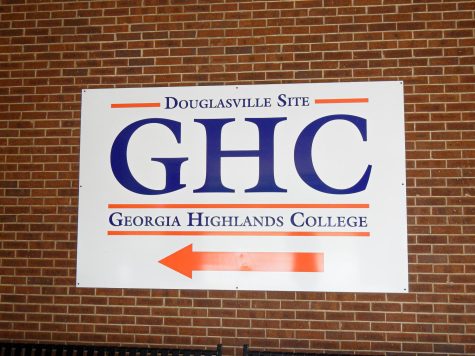 Douglasville student, Kate Morgan, said "I loved the old campus, that was what I set my opinion of the Douglasville campus off of . . . when I heard that this (the
current location) was closing, I was upset. But now looking back I can see how it ended up this way."
Morgan said "I've attended the Douglasville campus for almost three years . . . at least I got to enjoy it (the campus) while it was still here."
Douglasville student, Johnathan Lambertis, said "I have really enjoyed the time I've had here."
Many of the Douglasville students and faculty enjoyed the campus because of the short commute.
Morgan said "The main thing I like about the Douglasville campus is the commute, it's 15 minutes from where I live."
There are currently 135 students attending the Douglasville campus. Douglasville students will still have the option to take classes at any GHC location or to learn digitally.
Largin said students can go "to our Paulding site in Dallas and our Marietta site where a full range of classes will be available . . . Most importantly, students will have access to advising."
Largin then said that the closing "is sad and I think we have to recognize that, but at the same time this will open new opportunities for students."